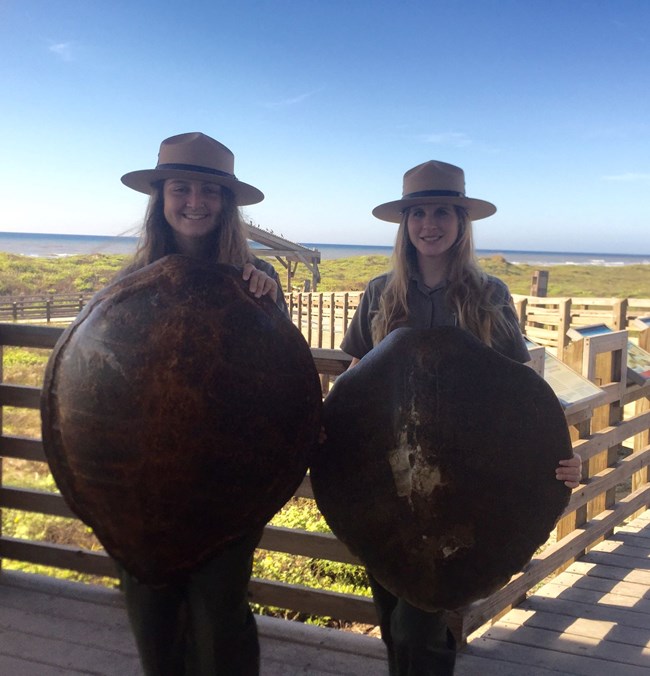 Want to be a National Park Ranger or work for the National Park Service? There are a multitude of different career paths to pursue! To view vacancy announcements, including those at Padre Island National Seashore, and for other federal jobs, please go to: USA Jobs

The National Park Service
is an Equal Opportunity employer. Selections for positions are on the basis of merit, fitness, and qualifications without regard to race, sex, color, creed, age, marital status, national origin, sexual orientation, non-disqualifying handicap conditions, or any other non-merit factors.
As an employer of the U.S. Government, the National Park Service provides excellent federal benefits for permanent employees. Benefits are limited for temporary employees. Employee salaries are based on General Schedule (GS) and Federal Wage System (FWS) ratings. The GS is the basic classification and compensation system for white-collar occupations and the FWS is the basic classification and compensation system for trades and labor occupations in the Federal government. The GS salary schedule is Nationwide, however, the FWS wage rate schedules vary with area.
Current job opportunities, with a full description of all vacancy announcements, may be found on USA Jobs.
Groups of occupations are as follows:
Administrative and Clerical
Information Technology
Concessions Management
Trades and Crafts
Engineering, Design and Facility Management
Fee Collection and Dispatch
Fire Management
Park Ranger (Law Enforcement, Interpretation, Public
Affairs, Park Management)
Park Guide
Safety Management
Science and Resource Management
This page has been adapted from the Everglades National Park website.