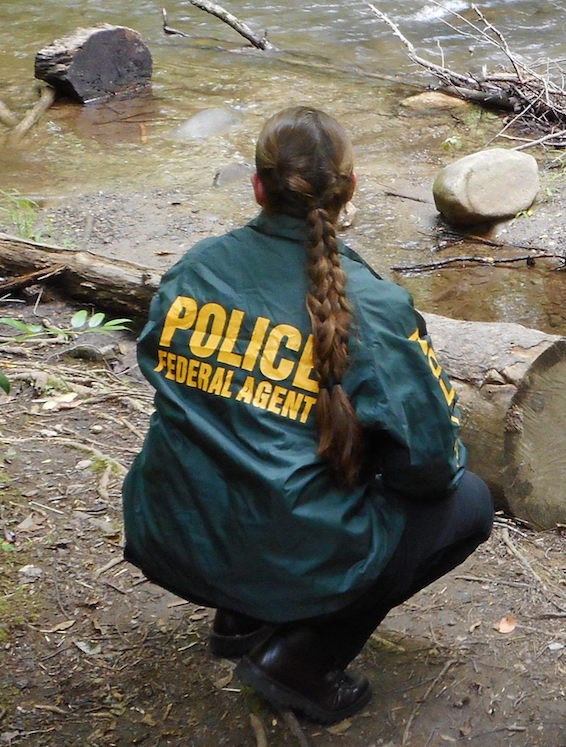 Thank you for your interest in a career with the Investigative Services Branch
While we do not currently have an open position, we hope you will take a look at our sample vacancy announcement (scroll down). It may help you prepare for a future opportunity with the Investigative Services Branch. Please check www.usajobs.gov for our next Special Agent vacancy announcement, and filter by Series 1811 (Criminal Investigator).
We offer Inclusion and Diversity, Detailer, and Internship programs as well - ask us about them!
For more information about becoming a law enforcement officer (US Park Ranger) with the National Park Service, please click here. For information about law enforcement training and employment processes in the National Park Service, please click here. For opportunities for veterans in law enforcement with the National Park Service, click here.
US Park Rangers and Special Agents often work with both fixed wing and rotor aircraft - some are even pilots. Please click here for information about aviation jobs with the National Park Service (NPS). Operations and locations are explained in further detail on "Aircraft Pilot Positions with the National Park Service."
Current and future student employees of the National Park Service may find a wealth of helpful information at the NPS Student Employees social media page. This network is a student-focused Employee Resource Group that aims to foster idea sharing and professional development for current and future students employed by the National Park Service. Comprised of student employees, hiring officials, and other advocates from all seven NPS regions, the network acts as a liaison between hiring officials, human resources, and students, to facilitate discussion about challenges specific to student employees and to seek innovative solutions where possible. They work to make the NPS a healthier and more fulfilling place for students to find their careers.

Sample vacancy announcement for a Special Agent with the NPS Investigative Services Branch:
Note: Past and future vacancy announcements may vary from this sample.
- SAMPLE - SAMPLE - SAMPLE - SAMPLE - SAMPLE -