Become A Law Enforcement Ranger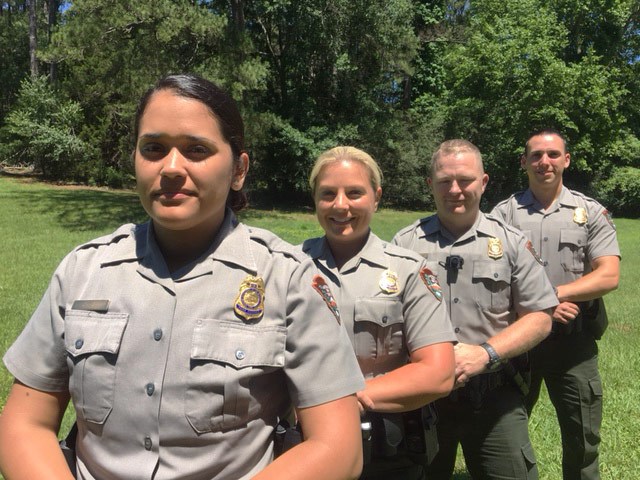 Protect people, parks, and our shared heritage.
Law enforcement is a rewarding profession. Combine it with some of America's most amazing views, historically significant places and rich cultures and you have a fulfilling and noble career. The National Park Service (NPS) is looking for its next generation of law enforcement rangers – those trusted to protect the country's most precious resources.
We're proud that our law enforcement rangers come from all walks of life and cultures. Whether you're a veteran, a student, bilingual, or just looking for a meaningful career, there's a path to employment for you.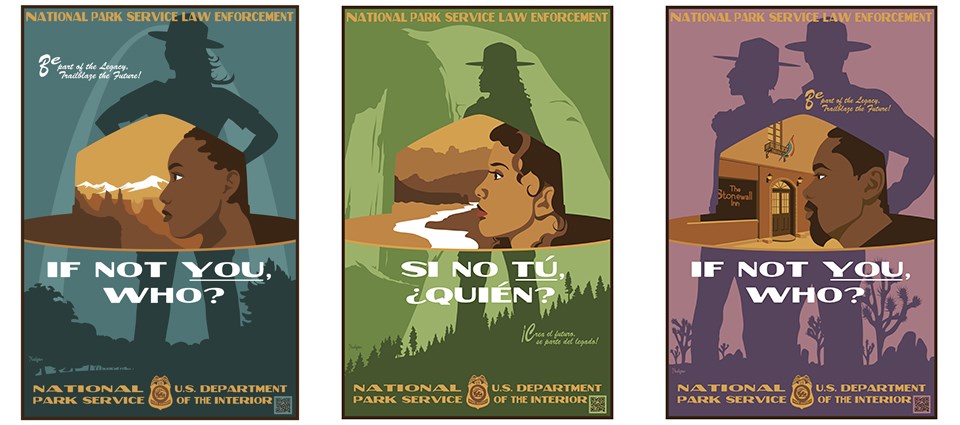 The National Park Service is actively recruiting for new law enforcement rangers to join our team! Prior attendance of a Park Ranger Law Enforcement Academy (PRLEA, also known as "Seasonal Academy") is not a prerequisite for consideration. Prior NPS experience is not required. Jobs will be posted approximately 3 times each year, for multiple locations across the service.
Are you or someone you know:
If so, you could be a good candidate for this opportunity! We also advertise announcements open to the public, and U.S. military veterans receive preference. Learn more about Veteran's Preference in federal hiring.
Frequently Asked Questions About Changes to NPS Law Enforcement Hiring Initiative
Find Opportunities Designed for Veterans
John's career with the NPS started after nine years as a Marine. He grew up going to the parks with his parents and continued his love for the outdoors into adulthood, when he served as a climbing instructor and rafting guide. Learn about opportunities for veterans.
While hiking in the Grand Canyon for his 30th birthday, he realized that he could get paid to do the very activity he did in his free time. Like many veterans before him, he found success in transitioning from the military into law enforcement with the NPS.

Duration:

49 seconds
Become a Part of a Workforce that Values Diversity
Just as each park is unique, so are the different backgrounds and cultures that make up our law enforcement rangers. Our rangers serve in parks across the country, including parks in the Virgin Islands and Puerto Rico. The NPS embraces the diversity of America's people and is committed to building and maintaining a workforce that draws from all segments of our society. Learn about efforts to encourage diversity
Ranger Raul grew up in the Miami area, worked his way up through NPS dispatching and now serves as a law enforcement ranger protecting the same area he has cherished since his childhood—an area that is richly diverse in cultural and historical significance.

Duration:

1 minute, 44 seconds
Start Learning in a Seasonal Training Program
If you ask an NPS law enforcement ranger what he or she likes best about their career, you will most likely hear that every day is different, which makes going to work exciting and challenging. Learn about seasonal training programs.
Kayla Sanders has worked with the NPS as a law enforcement ranger from "cities to swamps," as she says. She graduated from college, went through one of the seasonal training academies and now has launched her career with the NPS.

Duration:

13 seconds
Last updated: July 1, 2022