How to Obtain an Aviation Job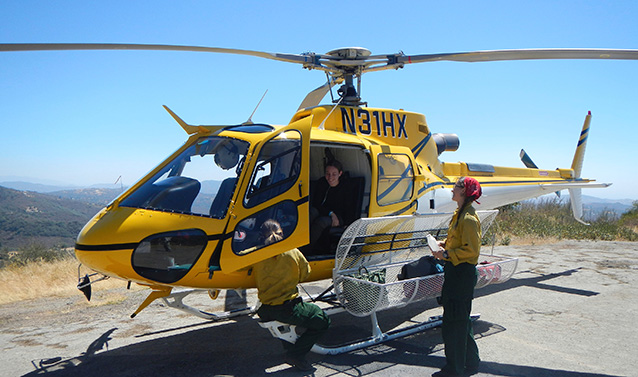 Park Job Opportunities
Many opportunities are available to work in a national park. Each job performs a vital function—that of providing visitors an opportunity to enjoy a unique experience while working hard to preserve natural and cultural resources for future generations. In addition to the avenues listed here, temporary and seasonal employment opportunities are available. You do not have to be a current or former government employee to be considered for a position.
Avenues for Employment with the National Park Service:
Because applying for federal employment can be a very competitive process, it is recommended that you talk with employees already working for the parks in the jobs of interest. They can often provide the greatest insight into how to successfully compete for the job you desire. Many employees do not obtain their first federal job within aviation, but may work in another field and move into aviation after obtaining experience in other areas. Many aviation-related jobs have additional qualifications or requirements:
Pilot
The NPS, and other bureaus within the Department of the Interior, hire pilots through two job series that are searchable on the USAJOBS.GOV website. The first series is the 2181 professional pilot series. Minimum flight time requirements are 1,500 hours Pilot in Command (PIC) with Commercial and Instrument ratings. How to become an NPS pilot.
Dual-Function Pilot
For a dual-function pilot, minimum flight time requirements are 500 hrs PIC with Commercial and Instrument ratings.
Helitack
For most helitack positions, employment is contingent upon passing a Work Capacity Test at the arduous level, which consists of completing a walking course of three miles with a 45-pound pack within 45 minutes. Pre-training/preparing for the work capacity test is recommended. Minimum requirements are listed in the Wildland Fire Qualification Systems Guide.
Park Ranger
Education and work experience requirements for park rangers vary. Some park ranger positions may require knowledge, skills, abilities, or other qualifications in addition to those described in this standard. Examples include specialized certification(s), possession of a law enforcement commission, or other qualifications essential to successful performance in the position to be filled.
Aviation Manager
Education and work experience can vary, depending on the program level of the aviation manager. Some of the position requirements may include ability to enhance the communication, safety, efficiency, and effectiveness of aviation operations and provide technical aviation assistance and leadership to NPS field personnel and staff.
Natural Resource Careers
The National Park Service needs botanists, biologists, fisheries biologists, hydrologists, physical scientists, and other applied specialists in addition to resource program managers. Some of the duties may include executing a wide variety of established natural resource management projects, making field observations of natural resource conditions, evaluating conditions and problems, and recommending management actions based on guidelines in existing park plans. Many of these programs involve aviation or the use of aviation and some lead to careers as a dual-function pilot.
Last updated: November 14, 2016