NPS Law Enforcement Ranger Training and Employment Process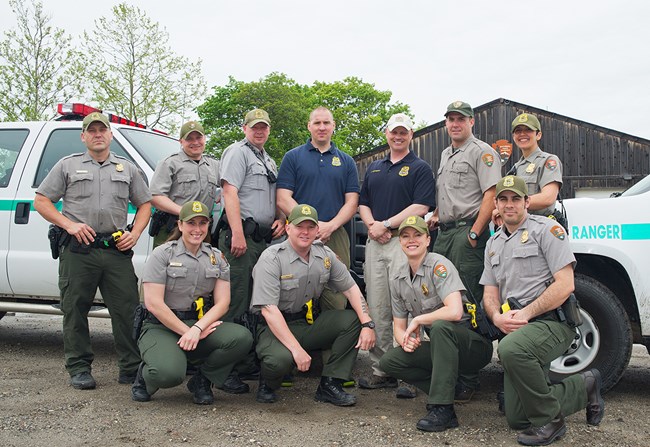 Our rangers come to work in the NPS law enforcement through many different avenues. There truly is no "one path" to become an NPS law enforcement ranger, though becoming a fully-commissioned law enforcement park ranger usually involves three steps: training, seasonal employment and then permanent placement.
Some of the other routes to permanent employment include:
Going to school at one of the seven training academies across the country
Coming to the NPS already with law enforcement or relevant military experience
Transitioning from another NPS department into law enforcement
Getting your "feet wet" working as a dispatcher or other law enforcement support position
Get your foot in the door through one of our many intern programs
Most new hires spend two to three years as a seasonal employee before they receive a permanent placement.
Once you have some experience under your belt, you can take your career even farther and become a special agent with the NPS. The Investigative Services Branch works with the law enforcement rangers on the ground at different parks to investigate complex, sensitive or long-term cases that may involve crimes of violence, major property crimes, fraud, embezzlement, major resource violations and drug cultivation.
Last updated: July 14, 2022