News Release
Cold Case Investigation: Homicide at Hawai'i Volcanoes
Date: March 11, 2015
Contact: Investigative Services Branch, (202) 379-4761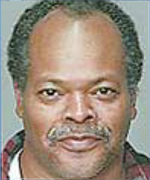 Cold Case Investigation: Homicide at Hawai'i Volcanoes
A special agent with the Investigative Services Branch is partnering with the Honolulu Division of the Federal Bureau of Investigation (FBI) in the ongoing investigation of a murder that occurred in Hawai'i Volcanoes National Park in April of 2005.
A park visitor came across the body of Arman B. Johnson near Kahuku Ranch, located near the park's southern boundary. Though the suspect and motive are yet unknown, evidence indicates Johnson suffered a single gunshot wound to his upper back/neck. Special agents believe the murder took place where the body was found, about 100 yards off Mamalahoa Highway.
The FBI and ISB are offering a $10,000 reward for information leading to the resolution of this cold case. Johnson was 44 years old at the time he was killed; he was wearing a tank-top, shorts, socks, and slippers. He had moved to the Big Island from Seattle, WA in 1984, and hosted a local radio show.
"A decade has passed since the murder of Arman Johnson. We are hoping that the passage of time may embolden a witness to come forward and tell us the truth about how and why this tragic act of violence occurred," said FBI Special Agent in Charge Paul Delacourt.
Can you help solve this case? If you have any information about it, please call our toll-free Tip Line at 888-653-0009. You may also call the Honolulu FBI office at 808-566-4300.
ISB is on the web at www.nps.gov/isb 
Home | What We Do | News | Tip Line | Jobs | Internships and Details | Contact Us
Last updated: December 2, 2015