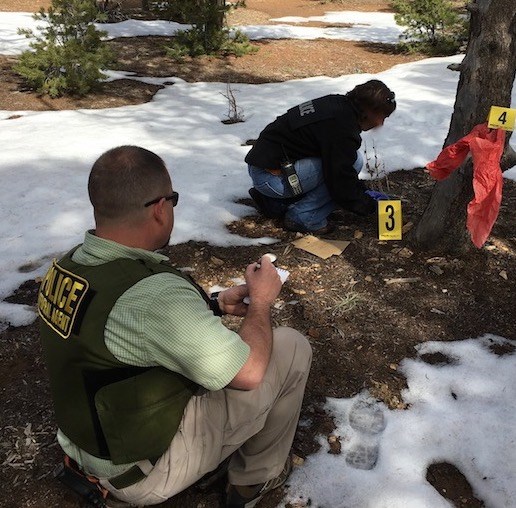 ISB Detailer Program
The Special Agent Detailer Program of the Investigative Services Branch provides a path for US Park Rangers/US Park Police Officers to work with ISB Special Agents and enhance their criminal investigation skills. The program can help participants determine whether or not they want to pursue a career as a special agent.
ISB has hosted detailers in most of its Field Offices. Detailers experience first-hand what work as a special agent entails. They lead investigations, execute search warrants, issue subpoenas and court orders, make arrests, and participate in court proceedings.
A major tool of the program is the Special Agent Detailer Training and Evaluation Handbook. It provides an overview of the policies and procedures administered during the ISB Detailer Program. It also provides detailers with clear program expectations and documents their training and experience.
Detailers who become self-sufficient in a short period of time assist ISB Special Agents by working their own cases. This helps reduce caseload and increases ISB's overall efficiency and effectiveness. Costs associated with the detailer program are shared in most cases between ISB and the detailer's home park. Typically, base pay is funded by the park and Law Enforcement Availability Pay (LEAP) is funded by ISB. The detailer is usually converted to the 1811 series for the duration.
We were pleased to welcome several graduates of this detailer program to permanent ISB Special Agent positions in early 2017, as well as a US Park Ranger in 2018. That ranger had spent several months with us on assignment.
As ISB Special Agents frequently work the US Park Rangers in the field, many take the initiative to mentor those rangers who show clear interest in criminal investigations. Both work groups prosper from this sharing of training and experience.