Getting to Stehekin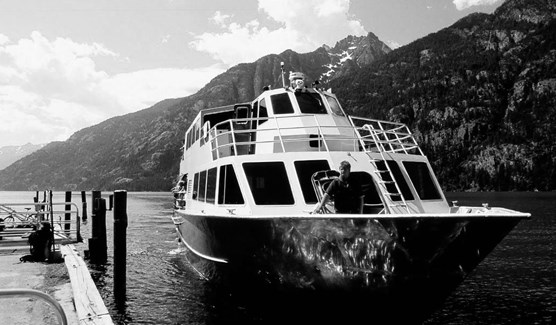 FERRY
Lake Chelan Boat Company provides round-trip service between Chelan and Stehekin with scheduled stops at Field's Point and Lucerne.
For up-to-date schedule and rates, regulations regarding transportation of freight and pets or information regarding private charters call (509) 682-4584 or visit: www.LadyoftheLake.com
Parking information for Chelan and Fields Point.
FLOAT PLANE
Float plane is a method of travel to and from Stehekin. Contact the Golden West Visitor Center for companies that operate on Lake Chelan.
ON FOOT OR HORSEBACK
For a wilderness adventure hike or horseback into the Stehekin Valley. Multiple routes traverse the surrounding wilderness areas. For trail conditions and trip planning, contact a Ranger Station.
PRIVATE BOAT
There are over 16 public docks along Lake Chelan including four in the National Recreation Area. Boaters using any of these federal docks need a dock site pass from May 1 to October 31 ($5 daily or $40 for the season). This fee helps pay for maintenance costs. Passes can be obtained at the Chelan Ranger Station or from local vendors in Chelan or Stehekin. For more information about the Federal Dock Permit, click here.
Last updated: July 13, 2018