Backcountry Reservations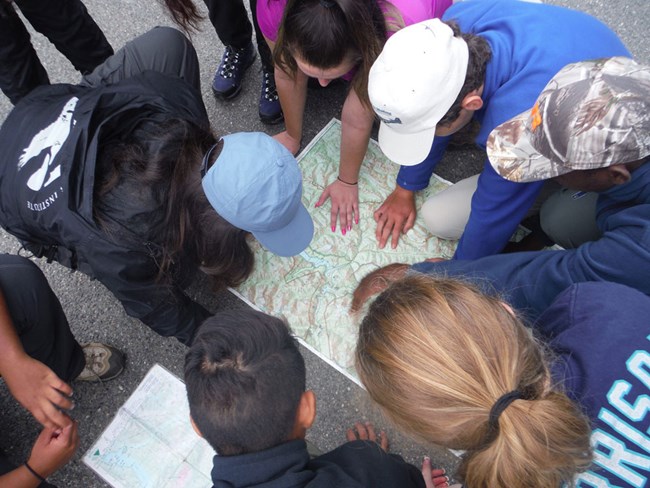 Reservation Policies
North Cascades National Park Service Complex accepts advance reservations each spring for summer backcountry travel. Reservations can be made for up to 60 percent of the park backcountry camp capacity (the remaining 40 percent are set aside for walk-up permits.)
Timeline
The advance reservation period for 2020 was from March 15th through April 15th and is now closed. Reservations will not be available during the summer.

Remaining sites are available on a first-come, first-served basis as walk-up permits on the day before or day of your trip's start date. Please visit our backcountry permits page for more information on obtaining a walk-up permit.
Converting a Reservation to a Permit
Advance reservations must be converted to a backcountry permit before the start of the trip. Reservations can be picked up at the park station closest to point of entry, and must be picked up by 11 am of the trip start date, or the reservation will be canceled and the sites made available to other visitors.
Frequently Asked Questions
How do I make a change to my reservation trip dates or sites?
Changes to your reservation dates or sites must be done when you come to activate your permit, subject to availability. If you are canceling your trip or decreasing the number of people in your party, please let us know, as it may allow other visitors to enjoy the sites you're not using. Party sizes cannot be increased until you pick up your permit, subject to availability.
The station I'm supposed to pick up my permit from is not open this summer (e.g. Hozomeen, Stehekin, Sedro-Woolley, Glacier, Chelan, Winthrop). How to I activate my permit?
Please email us. at the Wilderness Information Center the day before your trip begins. You may also respond to the original reservation confirmation email you received, letting us know you are ready to activate. Leave a good callback number so a ranger can contact you to activate the reservation and issue the permit remotely. We must make contact with you before 11am on the first day of your trip. Unactivated reservations will be cancelled and sites released to other visitors. Thank you for your patience during our limited operations in 2020.
Last updated: July 27, 2020