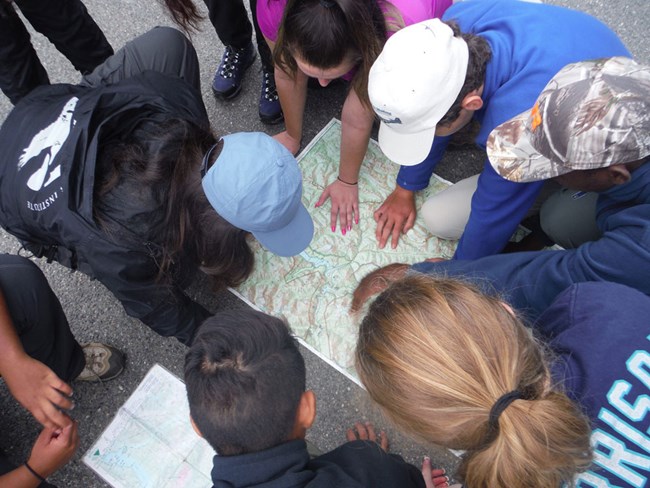 Reservation Policies
2018 Update: North Cascades National Park Service Complex continues its pilot program for advance reservations, expanding in 2018 to include most trailed areas of the park complex.. Reservations can be made for up to 60 percent of the following areas (the remaining 40 percent are set aside for walk-up permits):
Ross Lake (including the East Bank Trail, Big Beaver and Little Beaver)

Diablo Lake

Copper Ridge area (including Chilliwack Valley and Whatcom Pass area camps)

Cascade Pass area

Stehekin area

Monogram Lake, Thornton Lake, Baker River, and 4th of July Pass
Thunder, Fisher and Park Creek Areas
Twisp Pass, Bridge Creek (Pacific Crest Trail) and North Fork Bridge Creek Areas
Rainbow Lake, McAlester Pass and Boulder Creek Areas
Climbing areas – all cross-country zones around Mt. Shuksan, Forbidden and Sharkfin Peaks (including Boston Basin), Eldorado, and Mt. Triumph.

Stock Parties - The following stock camps can be reserved, with priority given to stock parties: 5 Mile Stock Camp, 39 Mile Stock Camp, Big Beaver Stock Camp, Beaver Pass Stock Camp, Bridge Creek Stock Camp, Deerlick Stock Camp, Devils Creek Stock Camp, Fireweed Stock Camp, Graybeal Stock Camp, Hidden Hand Stock Camp, Hidden Meadows Stock Camp, Juanita Lake Stock Camp, Lightning Creek Stock Camp, McAllister Stock Camp, Rainbow Meadows Stock Camp, Reynolds Stock Camp, Twin Rocks Stock Camp, US Cabin Stock Camp, and Walker Park Stock Camp. Stock parties must submit applications by March 31 in order to receive priority. If there are no stock reservation requests, these sites may be allocated to hiker or boater parties. After March 31, all reservations are processed in the order received.

Timeline - Reservations can be submitted from March 15 to May 15 (2018 - dates may be different in 2019) for camping between the dates of May 15 through September 30. For early May trips, reservations must be submitted at least 7 days before the start of a trip. If a hike or climb begins before or after these dates, or you plan to visit a non-reservable area of the park, a first-come, first-serve walk-up permit must be obtained in person at a park visitor or information center. Visit the Wilderness Information Center in Marblemount for assistance with trip planning.

Converting a Reservation to a Permit - Advance reservations must be converted to a backcountry permit before the start of the trip. Reservations can be picked up at the park station closest to point of entry, and must be picked up by 11 am of the trip start date, or the reservation will be cancelled and the sites made available to other visitors.