Permits & Reservations
Athletic Field Lottery
The National Park Service will utilize a lottery system to permit the use of softball and multi-use athletic fields administered by the National Park Service, National Mall and Memorial Parks. The goal is to establish the fairest method of selection and provide for the maximum participation of field usage for various organized sports on parkland. The following links will provide additional information on the process.
Recreational Sports Lottery Letter
Athletic Fields Maps
Recreational Sports Application

The National Mall and Memorial Parks Division of Permits Management administers permitted activities for National Park units throughout the National Capital Region including the National Mall. Permits are required for:
Special events such as recreational activities, musical performances and celebrations;
Demonstrations such as speeches, picketing, vigils and other activities designed to communicate a message;
Special uses including any sport activities, weddings, and ceremonies; and
Commercial filming and photography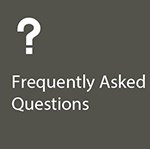 Frequently Asked Questions
Please visit our list of Frequently Asked Questions to answer your initial questions about obtaining a permit.
The National Mall and Memorial Parks Permits Division serves the following areas:
National Mall and Memorial Parks (including the National Mall, JFK Hockey Fields, Ford's Theater etc...)
President's Park (including the White House Ellipse and Lafayette Square)
Rock Creek Park
National Capital Parks-East
George Washington Memorial Parkway
Manassas National Battlefield Park
Wolf Trap National Park for the Performing Arts
Prince William Forest Park, and
the portion of Chesapeake and Ohio Canal National Historical Park from Georgetown to the Monocacy River Aqueduct.
Note that some of these listed parks may directly issue certain permits. Please refer to the attached document link titled "How and where to apply for specific types of permits" to determine what office you should contact for your particular permit needs.
Payments
The permit systems helps assure that the large amount of events that may be taking place on any given day will not conflict with each other and with general visitor activities. All application, unless determined to be a First Amendment activity, must be accompanied by a payment for initial processing. The application processing cost is
$120 for public gathering/ special event applications

$90 for special use applications.
The application processing cost represents the average costs incurred by the park in mailing, distribution and initial review of applications to make sure the information supplied is sufficient to inform a decision. Payment of application cost may be in the form of check, money order or credit card.
Hains Point
All reservations for the Hains Point Picnic Area will be made online at recreation.gov Visitors will now be able to choose between
$90 for Half day (8am to 2pm; 3pm to 8pm or dark - which ever comes first)

$180 for Full Day
Please note: Picnic Reservations will start at 9:30am Labor Day through Memorial Day to allow for footraces picnic reservations Questions may be directed to customer service at recreation.gov or at 1-877-444-6777 (10:00 a.m. - 10:00 p.m. ET).
The National Mall and Memorial Parks is in the process of updating its online resources for permits. For applications or other resources listed on this page that are temporarily unavailable, please e-mail us. Copies are also available for applicants and permittees visiting the office in person.

Applications:
Public Gathering Permit Applications (available upon request)
Special Use Permit Application (844KB PDF)
Commerical Filming and Photography Permit Application - Long Form (available upon request)

Other useful documents:
National Mall Turf Management Operations and Management Manual 2016 (available upon request)
Contact the Permits Division
Hours of Operation:
The Permit Office is open Monday through Friday from 8:00am to 4:00pm.
The Office is not open on Federal Holidays.

Mailing Address:
900 Ohio Drive, SW
Washington, DC 20024
Phone: (202) 245-4715
Email us!
(Please note we do not accept applications via email!)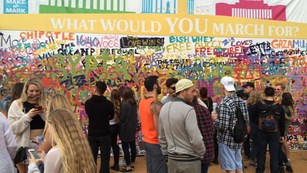 Demonstration Permit
Link to obtaining a Demonstration Permit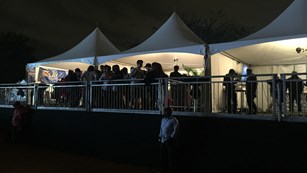 Private Reception Permit
Link to Permit for Private Reception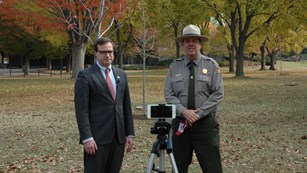 Media Permit
Link to Media Permit
Last updated: February 10, 2020