Construction Permits
Construction Permits
Construction permits are required for performing any construction related activity on Park land which is not under an official construction contract with the National Park Service. This includes, but is not limited to, the following:
Building of temporary or permanent structures or monuments;
Installation and/or upgrade of utilities including water, electrical, communications;
Installation of temporary communications towers;
Performing site improvements such as installation or upgrade of sidewalks and brick pavers; the planting of trees, shrubs, and flowers; and the installation of light poles;
Installation of monitoring and security equipment such as surveillance cameras, and alarm systems;
Performing infrastructure and soil surveys for analysis and environmental purposes;
Constructing or upgrading of road and bridges;
Performing routine upkeep of structures and monuments such as cleaning and engraving.
Construction permits are also required for activities supporting the aforementioned tasks, such as:
Closure of Park roadways and traffic lanes,
Closure of Park sidewalks,
The use of man lifts, forklifts, and cranes;
Installation of construction fencing.
To obtain a Construction Permit Please Contact for further information:
GIS Specialist
National Park Service
National Mall and Memorial Parks
900 Ohio Drive, SW
Washington, DC 20024
Tel: 202-245-4674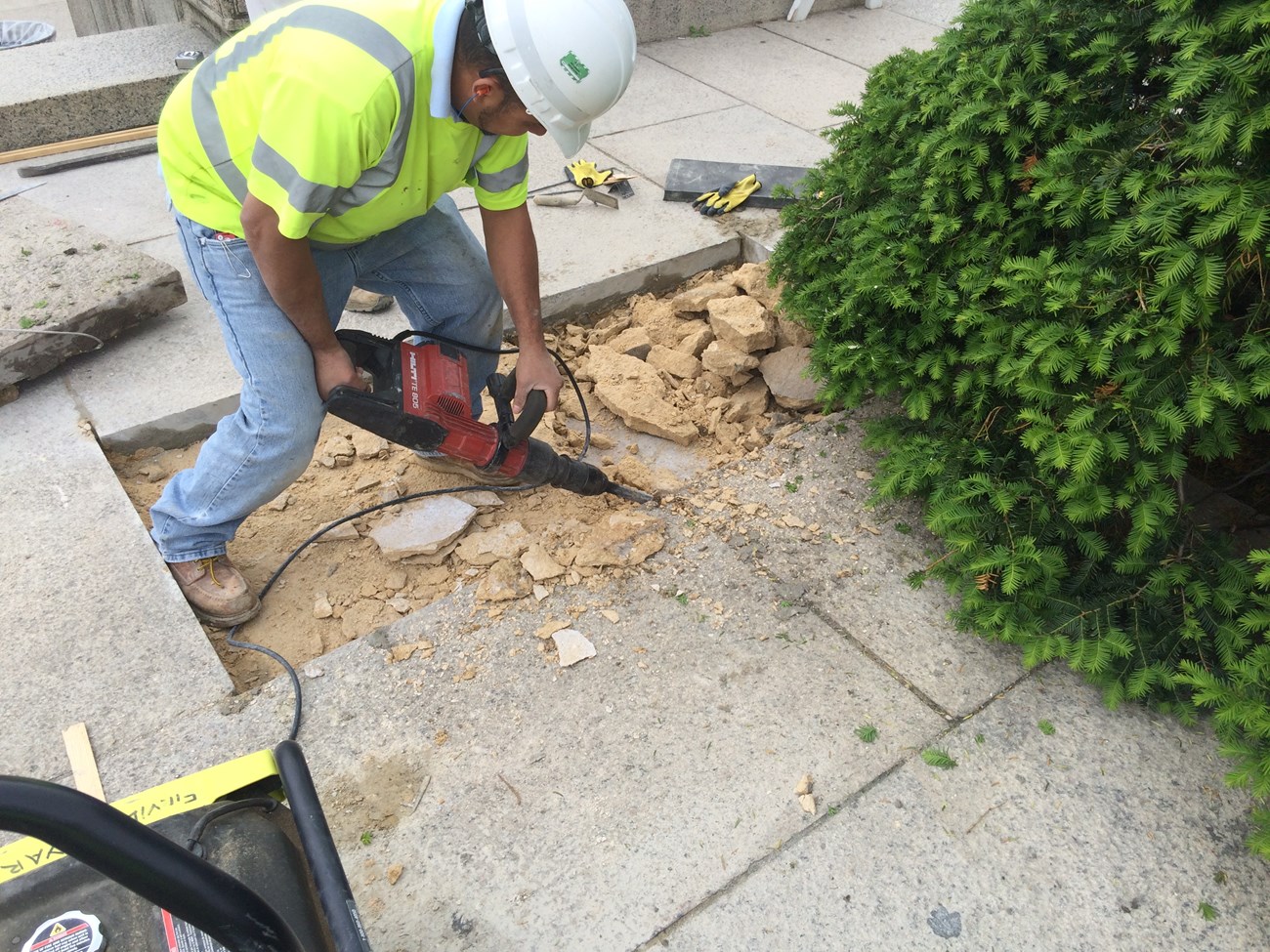 Last updated: March 24, 2020