Basic Information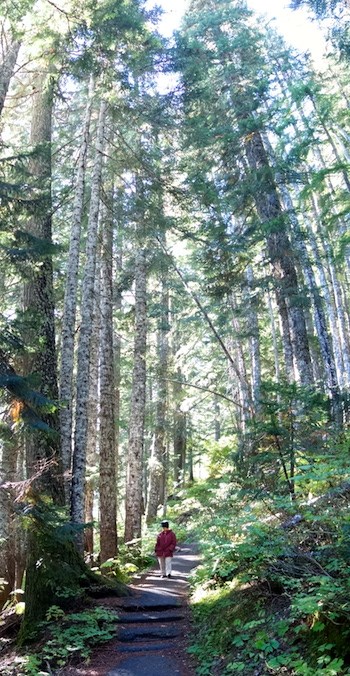 Mount Rainier National Park offers excellent opportunities for adventure, exploration, learning, and just plain having fun! Start planning your visit by using the links below to learn about Mount Rainier. Also, remember the key to a great visit is staying safe.
Plan ahead to avoid summer traffic! On busy summer weekends expect long waits at entrances and full parking lots.
Many of the facilities in the park are only open in the summer, while others stay open year-round.
Open/closed status and current conditions of park roads. Most roads close during the winter months.
Information about entrance fees to the park and options for annual passes.
Information and updates about park notices, temporary closures, and other advisories.
Information about Special Use Permits and other reservations available in the park.
Weather conditions can change rapidly around the mountain. Check the weather forecast to ensure your visit is safe and enjoyable.
Join the conversation! Mount Rainier is on Facebook, Twitter, Instagram, Youtube, Flickr, and Tumblr.
You can help safeguard this place and its resources and intrinsic values by taking the Mount Rainier Pledge.
Pets are NOT allowed on trails, but can be in limited areas of the park while on leashes. Learn about the regulations regarding pets.
Saddle and pack animals are welcome on the Pacific Crest Trail and Laughingwater Creek Trail only. Learn about the regulations regarding stock animals.
Enjoy wildflowers? Help protect delicate subalpine meadows by staying on trails.
Please do not feed wildlife. Learn why it is better for you and for Mount Rainier's wildlife to Keep Wildlife Wild.
Frequently-Asked-Questions about the park.
Download a variety of brochures about the park, including the Wilderness Trip Planner and the current park newspaper.
Operated by Discover Your Northwest (formerly Northwest Interpretive Association), the bookstore offers publications, maps, posters, videos, children's literature, and other informational materials on Mount Rainier National Park and other parks and forests throughout the Pacific Northwest.
Last updated: April 29, 2021