Wilderness Permits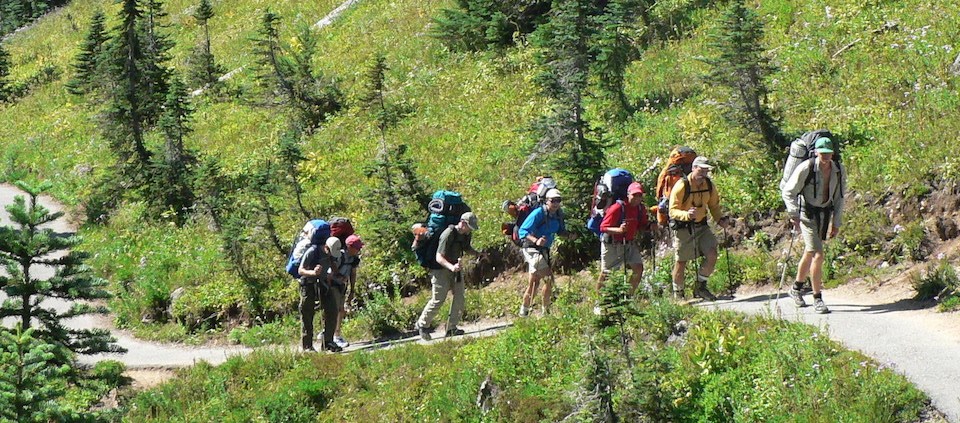 Get Your Permit
The Park's permitting process has changed for the 2020 season in response to the COVID-19 pandemic. At this time, we anticipate continued access to the Mount Rainier Wilderness during the summer season, but walk-up permits will not be offered until it is safe and practical to do so. All permits must be obtained in advance. Not all park areas will open and close at the same time. See the Wilderness Alerts page for current restrictions.

A wilderness permit is required for all overnight camping in the wilderness of Mount Rainier National Park. Start planning your wilderness trip using the Wilderness Trip Planner. NOTE: The wilderness trip planner has not been updated to reflect changes in response to COVID-19 restrictions. See below and check the Wilderness Alerts page for more information.

Please Note: Those wishing to climb above 10,000 feet or onto any glaciers must pay the climbing cost recovery fee AND get a climbing permit. This includes skiers or "single push climbers". Climbers who wish to camp overnight must also get a Wilderness Permit in order to acquire a camp site.
The traditional advance reservation period started on March 15 and was closed on May 22. After those initial requests have been processed, the remaining campsites will be offered online, on a first-come, first-served basis. All wilderness permits must be obtained in advance. Walk-up permits will not be issued. Permit requests will not be accepted after October 10, and all permits after that date will be at self-registration stations.
Wilderness Reservation
A Wilderness Permit is required for all backcountry camping at Mount Rainier National Park. Check campsite availability below, then submit a reservation request form.
Go to Reservation Request Form
How to Reserve a Wilderness Permit
The park is no longer accepting Wonderland Trail applications. Applicants can still apply for more than one wilderness permit for destinations other than the Wonderland Trail.
First, download a copy of the Wilderness Trip Planner. It is also recommended to check the Wilderness Alerts page for any current information.
Check campsite availability (last updated 7/9/20). Availability is updated a few times a week, and may not reflect current availability. Not all camps and zones are listed. If you don't see the camp or zone you are looking for, please call the Wilderness Information Center for assistance at 360-569-6650. NOTE: campsite availability is not viewable via smart phone.
Submit a permit request using the wilderness reservation request form.
Permit requests will only be accepted through the online permit request system. Contact the Wilderness Information Center for assistance by phone 360-569-6650 or email. The park will not accept requests by standard mail, fax, or other delivery methods.
Requests must be made at least one week in advance of the desired start date to allow for review and approval.
Requests can be made up to one month in advance of the desired start date. Requests for dates starting after one month will not be reviewed.
Park rangers will review and approve submitted requests, and send a confirmation of the approved and reserved permit. The permit is not effective until it is activated. Instructions for fee payment and permit activation will be included with your reservation confirmation.

Permit request applications cost $20 per trip (up to 14 consecutive nights). After a reservation is confirmed, applicants must pay the non-refundable application fee and obtain a confirmation code no more than 48 hours after their reservation is confirmed, or the reservation will be canceled. Payments are made online through a secure government portal at Pay.gov. Process for paying the application fee:

Submit your application fee at Pay.gov.

All payments are non-refundable. Each Pay.gov Tracking ID can be used only once. Your trip will be denied if a duplicate ID has been used.

After paying the reservation fee, no additional wilderness permit fee is due, other than the climbing cost recovery fee, if applicable.
The park tries to maintain a 1-2 day response time for permit requests. Submitting your request at least one week in advance makes it more likely that rangers will be able to respond to your request with all the information you need.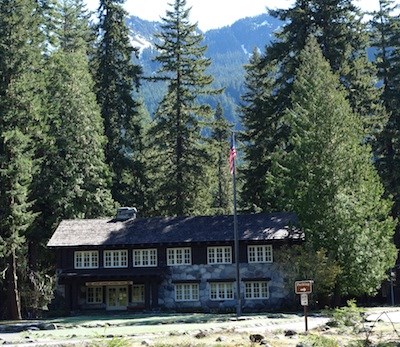 What you need to activate your permit
Once your permit request is successfully processed you will be contacted by a ranger up to one week before the start of you trip in order to activate and issue your permit. The ranger will confirm:
An emergency contact phone number

The license plate number of any vehicle being left overnight in the park

The make, model, and color of the vehicle

Current safety, food storage, and route information
You will then receive an email with a printable copy of your permit, and a list of permit conditions. Print the permit at home and carry it with you.
How to Acquire a First-come, First-served Permit
Some park facilities are currently closed because of public health concerns. The park will engage in a phased reopening. The possibility remains that the burden of disease could increase or more restrictive guidelines could be implemented. For 2020 only, in order to make the permitting process more predictable and accessible, all wilderness camping and climbing permits will be obtained in advance. "Walk-up" permits will not be issued at the Wilderness Information Centers, Visitor Centers, or Ranger Stations, until it is safe and reasonable to do so.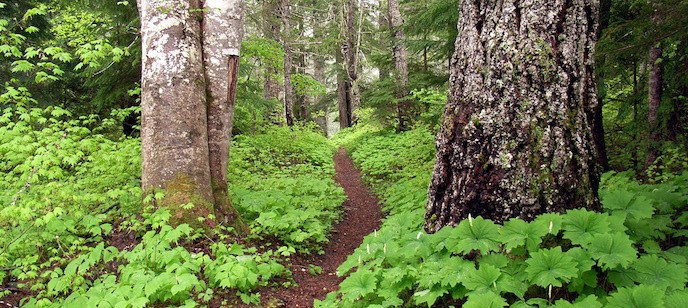 Find a Ranger Station
Ranger Stations are currently closed, and will reopen when it is safe and appropriate to do so. Ranger Stations where you can normally acquire permits and information are:
The Longmire Wilderness Information Center at Longmire.
The Paradise Wilderness Information Center (formerly the Climbing Information Center) at Paradise. Note: The Jackson Visitor Center will not process wilderness permits.
The White River Wilderness Information Center at the White River Entrance.
The Carbon River Ranger Station located 2.5 miles before the Carbon River Entrance. Note: There is no Ranger Station at Mowich Lake or Ipsut Creek. The closest Ranger Station is the Carbon River Ranger Station.
In the winter, permits are available at the Longmire Museum every day and the Jackson Visitor Center on weekends. Self-registration is available at the Carbon River Ranger Station, Ohanapecosh Ranger Station, and at the Highway 410 entrance arch at the park's north boundary. Learn more about winter recreation.
Most Ranger Stations are open seasonally, so make sure to check their hours of operation.
Last updated: July 9, 2020