Park Units

Klondike Gold Rush National Historical Park is made up of three units in Alaska and one unit in Seattle, WA. Each of these places played an integral role in the stampede to the Klondike. The three units in Alaska are the Skagway Historic District, the White Pass Trail, and the Chilkoot Trail/Dyea Townsite.
The story continues all the way to Dawson City, Yukon Territory and the Klondike gold fields. In Canda, Parks Canada preserves the Chilkoot Trail National Historic Site and the Klondike National Historic Sites of Canada in Dawson City. Together the National Park Service and the Park Canada sites create an International Historical Park linked together by the Chilkoot Trail.

Before the Klondike Gold Rush this area was not a vacant wilderness. Southeast Alaska has been home to the Tlingit since "time immemorial." Learn some of their traditional place names and see how these names shaped the names we see in the area today.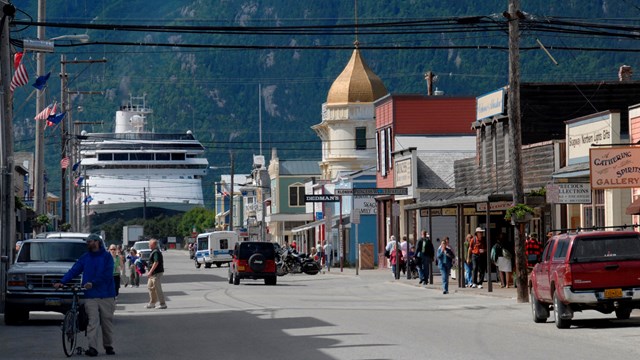 Skagway's Historic District
Over 20 gold rush boom town buildings are part of the park today. Explore the ones in Skagway's Historic District.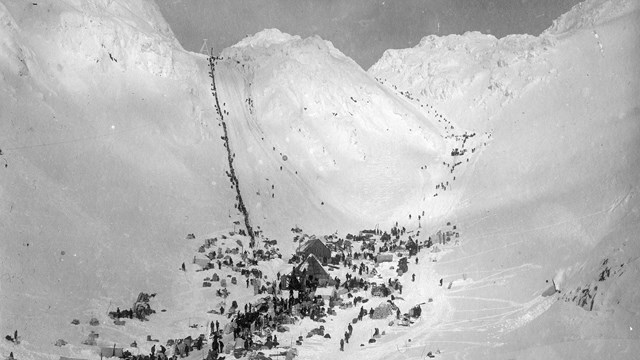 Chilkoot Trail History
From a Tlingit trade route, to a gold rush highway, to a modern recreation trail. Learn how the Chilkoot Trail has changed over 150 years.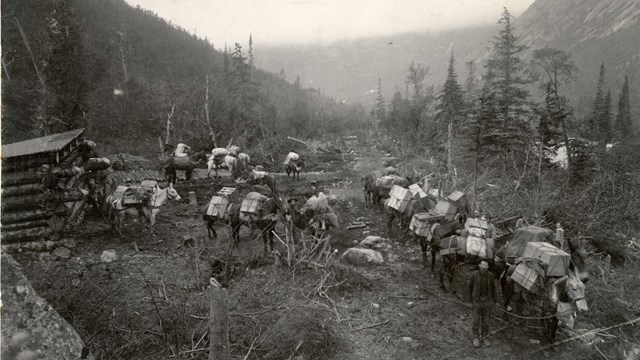 The White Pass Trail
Advertised as an easier, pack animal friendly trail, the White Pass Trail became a trail of disappointment and backache.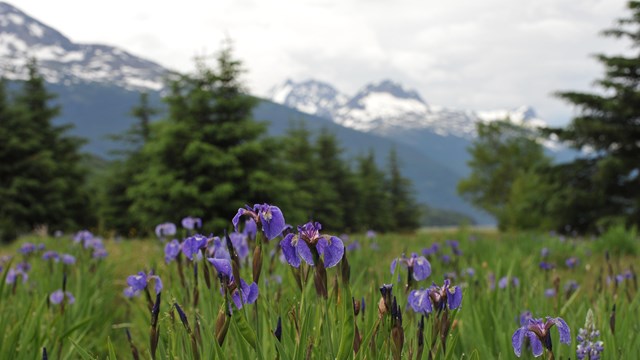 Discover Dyea, Alaska
Where nature meets history. During the gold rush Dyea was a boom town, today it is a lush natural area.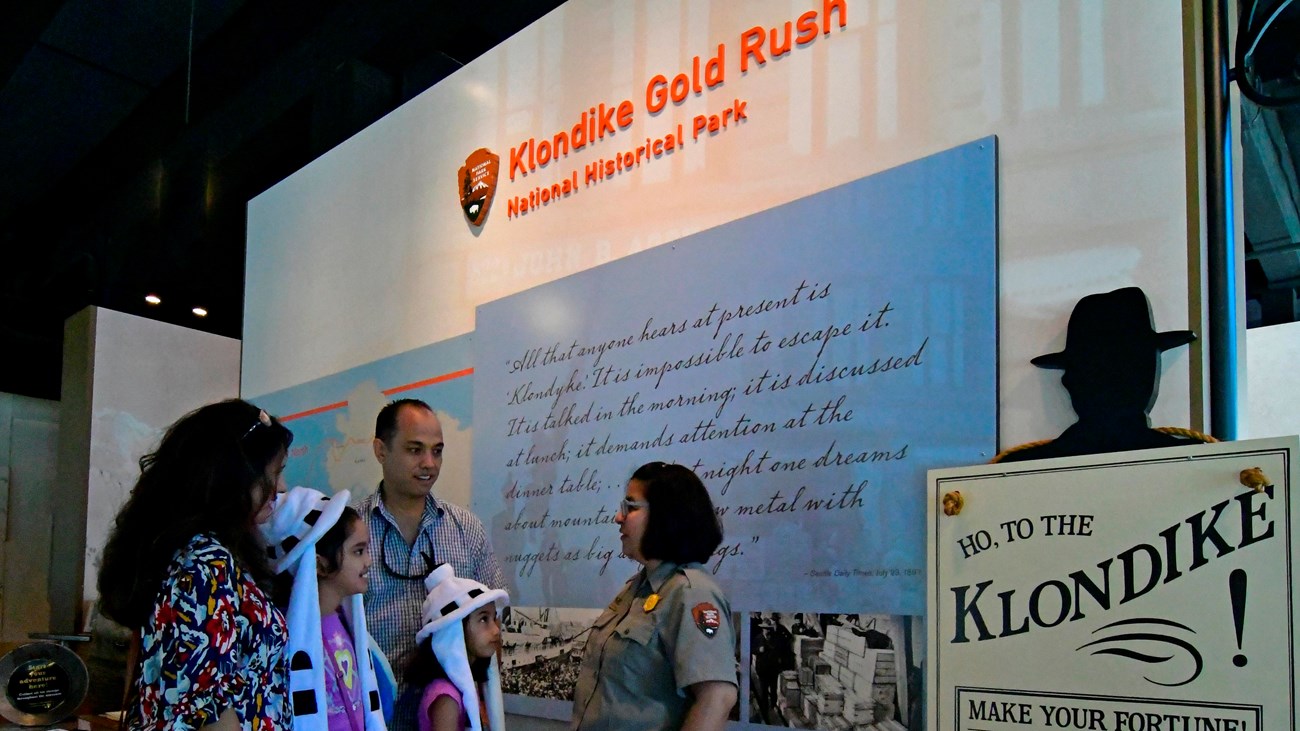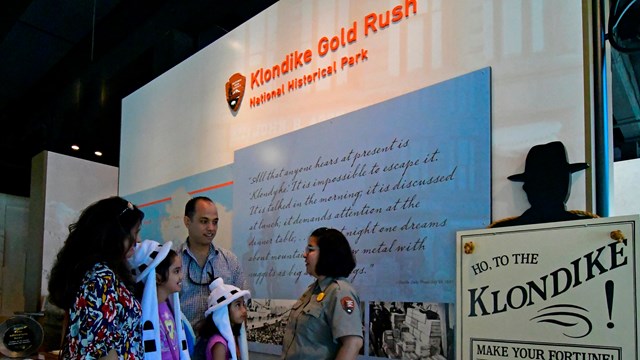 Klondike Gold Rush - Seattle Unit
The Seattle unit of Klondike Gold Rush National Historical Park tells the story of how hoards of stampeders boosted the city's economy.

Last updated: August 18, 2023