Names on the Chilkoot Trail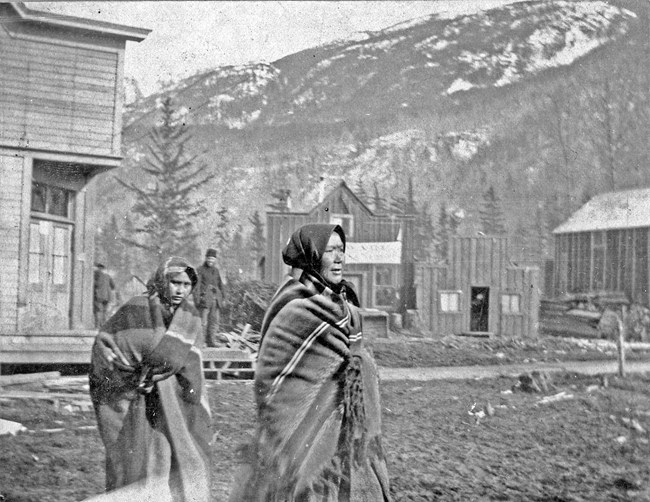 Thousands of years before EuroAmericans came to the northern Lynn Canal, Alaska Natives called Tlingit put their names to places on the land of Southeast Alaska. Early explorers, without regard for the existing place names, labeled geographical points for benefactors, politicians and friends. This web page is in honor of the original place names on and around the Chilkoot Trail.
Originally the Chilkoot/Chilkat Tlingit managed the Chilkoot Trail which runs from the old townsite of Dyea, Alaska to Bennett, British Columbia. Today this trail is jointly managed by the Klondike Gold Rush International Historical Park in the United States and Parks Canada in the Yukon.
The Carcross Tagish First Nations are interior Athabaskan people who live on the Canadian side of the trail. Because of the trail Tagish and Tlingits have intermingled for centuries.
More information:

Carcross/Tagish First Nations: http://www.ctfn.ca/

Skagway Traditional Council, http://www.skagwaytraditional.org/

Last updated: July 17, 2018