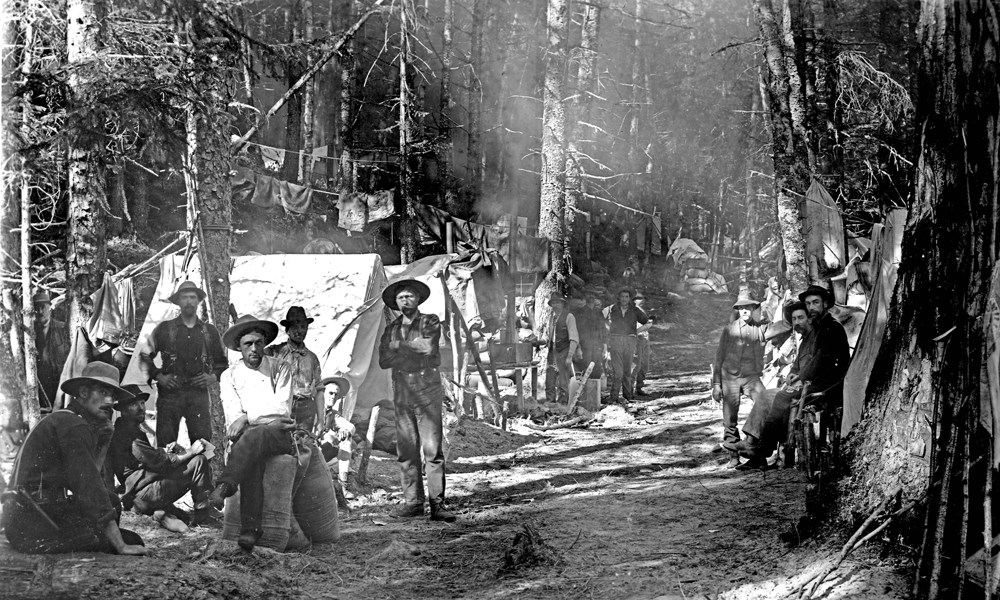 Today the Chilkoot Trail is a 33 mile route stretching from the ghost town of Dyea, Alaska to Lake Bennett, British Columbia. This trail connects the Inside Passage and Pacific Ocean to the headwaters of the Yukon River. Utilizing a glacially carved valley, Chilkoot Pass was one of only three ways to cross the Coast Mountains that could be used year round.
Before the rush
Before the 1880s, the Chilkoot Trail was closely guarded by the Tlingit people. Traditionally, this trail was an important trade route. Many of the English place names along the trail have cooresponding Tlingit names.

As more miners and prospectors came to the area, the Tlingits faced mounting pressure to allow foreigners to use the Chilkoot Trail. This trail represented one of only three passes in southeast Alaska that could be crossed year round. The Chilkoot was the best known, and most used option. In the 1880s the trail opened to Euroamericans. Several notable early expeditions used this route. By using the trail, it was understood that Tlingit and Tagish packers would be hired to move expedtion gear.