Chilkoot Trail History
A narrow corridor carved by water and ice. A lifeline from the coast to interior. A route engineered to move hundreds of people. A recreational trail to explore the intersection of nature and history. The Chilkoot Trail is all of these things and more. On this page explore general trail history, or get in depth with detailed trail stories.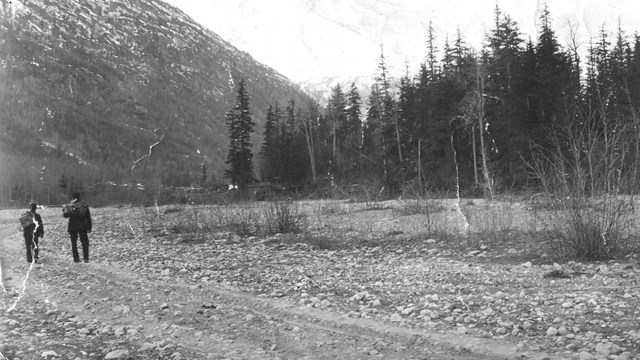 Early Chilkoot Expeditions
Some of the early expeditions that crossed the Chilkoot Trail and helped it become a critical gold rush route.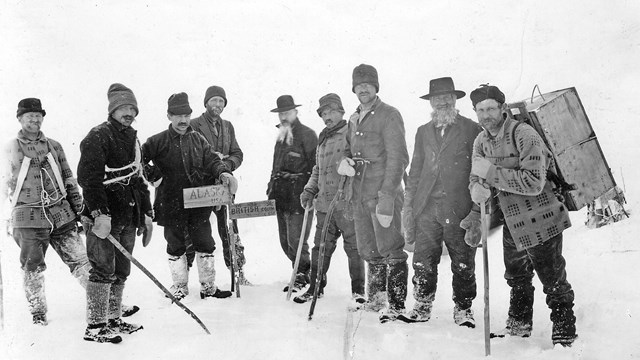 The Gold Rush Chilkoot Trail
Learn how this traditional route became a major highway conveying thousands of people from coastal Alaska to interior Canada.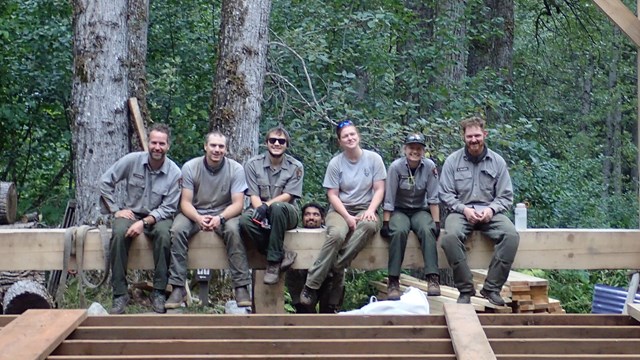 Establishing the Modern Chilkoot Trail
All but abandoned after the gold rush, today the Chilkoot Trail is a popular recreational hike. Learn what's happened between now and then.
Dive Into Chilkoot Trail Stories
Last updated: July 23, 2018