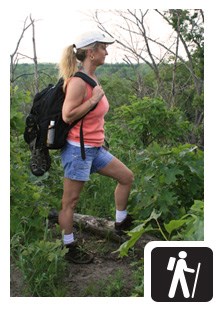 Discover much more than just sand dunes as you hike through 14 distinct trail systems covering more than 50 miles of trails.
A wide variety of hiking trails traverse the various habitats and cultural history of Indiana Dunes National Park. The varying lengths and difficulty levels make it easy to choose the trail that's right for you. From a short easy stroll to a challenging all-day trek, most of the trails are open all year and the hiking experience will change with each season.
Paper trail maps are available at the Indiana Dunes Visitor Center and at each trailhead kiosk.