Calumet Dunes Trail System


Getting There
Need to Know
Trail Map
Featured Hikes
Nearby Hikes
Photos

This short, wheelchair accessible, paved trail features the Calumet Dunes ridge that formed at what once was the edge of the lake over 12,000 years ago. Ancient Lake Chicago, precursor to Lake Michigan, was once much larger. The lake slowly receded forming three major parallel dune ridges: Glenwood (640' above sea level), Calumet (620' above sea level) and Tolleston (605' above sea level). The current lake level is approximately 580' above sea level. U.S. Highway 12 follows the high ground of the Tolleston Dunes ridge in this area, just north of the trail.

Trail Features: Fall Colors, Wildlife
---
Getting There

Trailhead Parking Lot
1596 North Kemil Road (300E), Chesterton, IN 46304 (Intersection of Kemil Road and U.S. Highway 12)

Note: Kemil Road is called East State Park Road north of U.S. Highway 12

Note: This is the location of the old visitor center. The building is now used by the USGS as a research station.


Trailhead GPS Coordinates
41.661836, -87.010109 (Decimal Degrees)
---
Need to Know
Hours & Information
Open daily from 6:00 am to 11:00 pm.

Free (no access fee).

Bicycles and motorized vehicles are not allowed.

Pets are permitted on a leash (6' or shorter).

Pets are not permitted on the equestrian portion of the Glenwood Dunes Trail.

Trail is wheelchair accessible.

Trail surface is paved with some leaf litter.

There are year round restrooms and potable water.

The parking lot is paved and has 35 spots (2 spots are handicap only).

In the winter, this trail is popular for cross-country skiers.

The Calumet Dunes Trail is interconnected with the large Glenwood Dunes Trail system and the Dunewood Trace Campground Trail. Click here for information on the Glenwood Dunes Trail system.
Safety
Stay on the trail to protect the wildlife and yourself.

Use insect repellent, wear long sleeves and tuck long pants into socks to avoid ticks and poison ivy.

The mosquitoes can be bad in the summer months.
Trail Map
Click
here
for a list of all hiking trail maps of the Indiana Dunes National Park.
Download a national parks interactive trail guide phone app.
Apple
or
Android
.
Paper trail maps are available at the trailhead kiosk and the
Indiana Dunes Visitor Center
.
---
Featured Hikes
Calumet Dunes Paved Trail
0.5 miles, 32 feet of elevation gain, 2% average grade, 5% maximum grade
Average hike time: 20 minutes

This featured hike is a loop trail and is wheelchair accessible. Starting at the parking lot trailhead, hike the trail loop in a counter-clockwise direction. The path is easy to follow. Please be aware of trail junctions. Stick to the left at each junction. The first two junctions are the north and south entrances to the Glenwood Dunes trail system. Note that no pets are allowed on this portion of the Glenwood Dunes trail. The last trail junction is with the Dunewood Trace Campground trail. Again, stay left. The trail ends on the opposite side of the building from where you started. Walk around the front of the building.

History and Background
The building at the parking lot was the park's visitor center until 2006.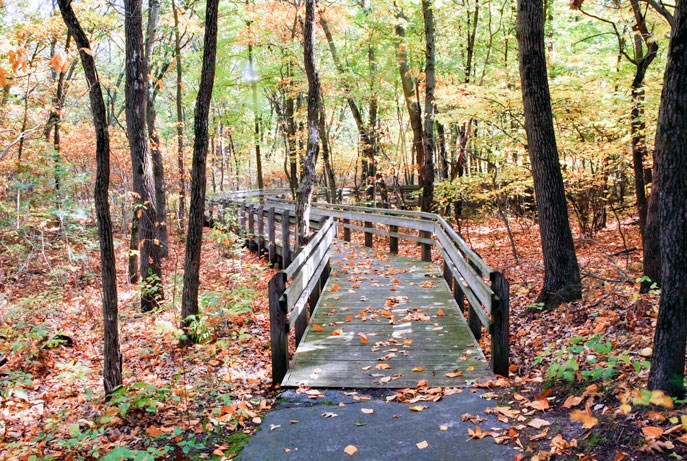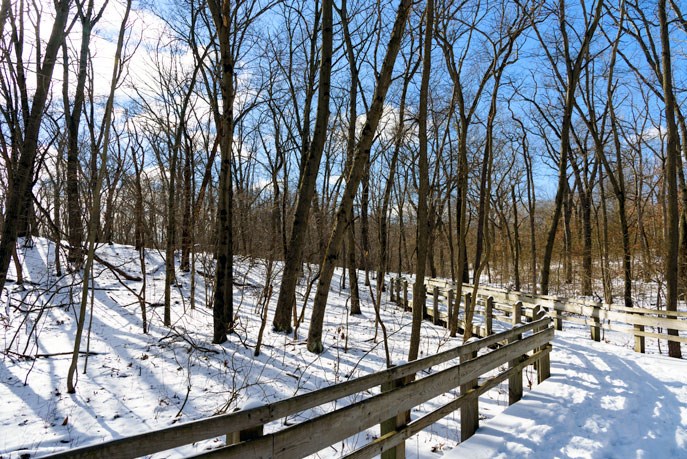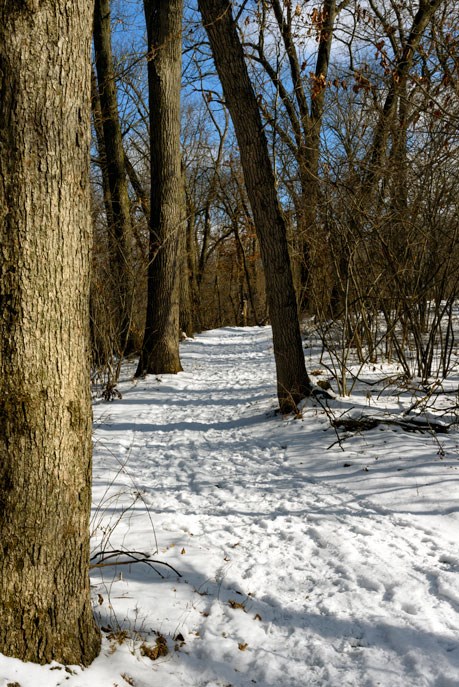 Last updated: July 29, 2019