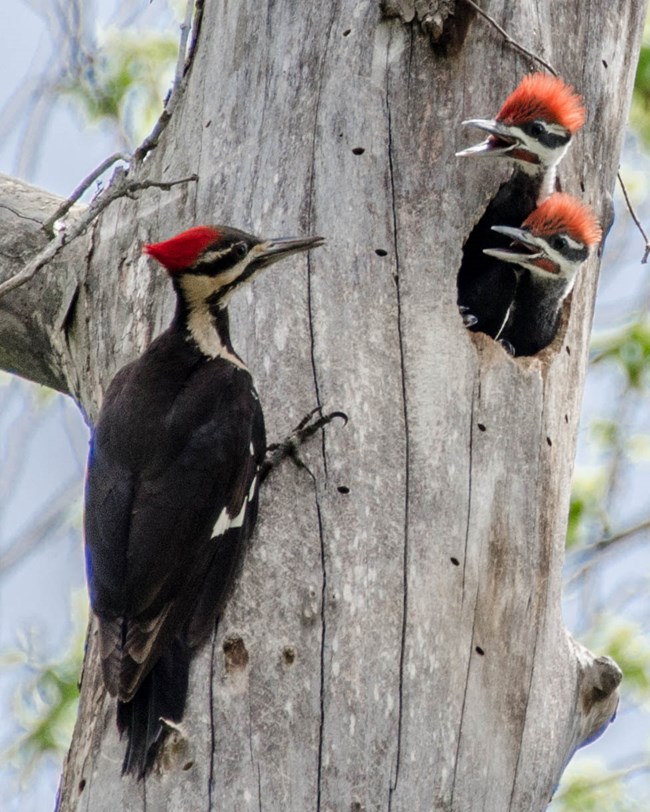 Importance and Issues
Avian species in the mid-Atlantic region face numerous habitat threats including urbanization, conversion to agriculture, and fragmentation. National parks provide refuge from such threats, containing contiguous tracts of various habitat types such as forests, wetlands, and grasslands, that are suitable for breeding birds. Many of the network parks have bird species that are declining throughout their range, emphasizing the need for understanding their status and trends.
Monitoring birds not only provides insights into the long-term trends of avian species composition and relative abundance, but also provides a measure for assessing ecological integrity. Neotropical-migratory songbirds (i.e., warblers, tanagers, and vireos) are sensitive to habitat fragmentation and, hence, are excellent barometers of environmental change or degradation. Birds are good indicators of local and regional ecosystem changes because of their high body temperature, rapid metabolism, and prominent position in most food webs. Detecting early changes in bird population trends may help us identify stressors such as invasive species, fragmentation, and management practices that will help guide future management actions.
Monitoring Objectives
Estimate status and long-term trends in species composition, occupancy, and other indices of abundance for breeding bird populations within MIDN parks.
Estimate status and trends in measures of biotic integrity (Bird Community Indices) for breeding bird communities within MIDN parks.
Evaluate changes in bird populations in forest and grassland habitats relative to park management regimes.