Volunteer Bird Monitoring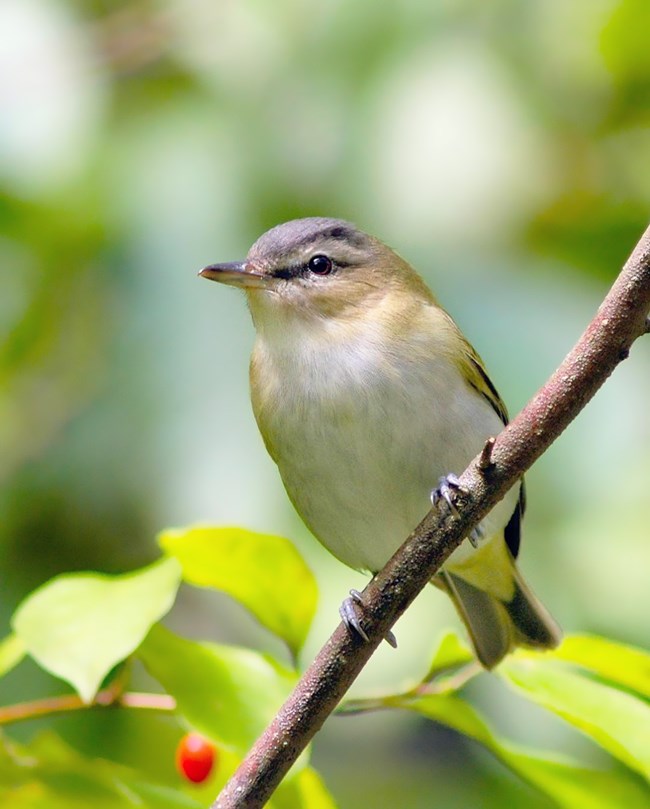 The Mid-Atlantic Network Inventory and Monitoring Program is seeking highly-skilled birders to join our Bird Monitoring Program. As a Bird Monitoring Volunteer, you will conduct point-counts at pre-selected sites within Mid-Atlantic Network parks. Surveys will be conducted at Booker T. Washington NM, Fredericksburg & Spotsylvania NMP, Petersburg NB, Richmond NBP, and Valley Forge NHP.
By volunteering, you can integrate your birding hobby with scientific research, be part of a monitoring program that helps manage our parks for the enjoyment of future generations, and contribute to a regional initiative that will increase our understanding of the status of bird populations in our national parks. For more information on the monitoring program see our Breeding Bird Monitoring webpage.
Benefits
Improve your bird identification skills.
Learn from and network with birders in our area.
Learn GPS, map reading, and data collection skills.
Take an active role to assist the NPS in its mission to preserve and protect both cultural and natural resources.
Increase your appreciation for the significance of natural resources at your National Parks.
Point Counts
Will be conducted between May 25 - July 15.
Volunteers will record general survey information (e.g. site name, time, weather, etc.).
Volunteers will record all birds seen and heard within a 10-minute period.
Time Commitment
Approximately 3-4 hour mandatory training covering:

Project overview
Survey procedures
Datasheets
GPS and compass use

Number of counts will depend on interest and availability of volunteers.
Estimated 30 minutes per point to get there, collect basic data, and conduct a 10-minute point count.
Point counts will be conducted between sunrise and 5 hours after.
Who to Contact
Booker T. Washington NM: Timbo Sims
Fredericksburg and Spotsylvania NMP: Mark Johnson
Petersburg NB: Tim Blumenschine
Richmond NBP: Kristen Allen
Valley Forge NHP: Kate Jensen
Last updated: July 27, 2018