Hiking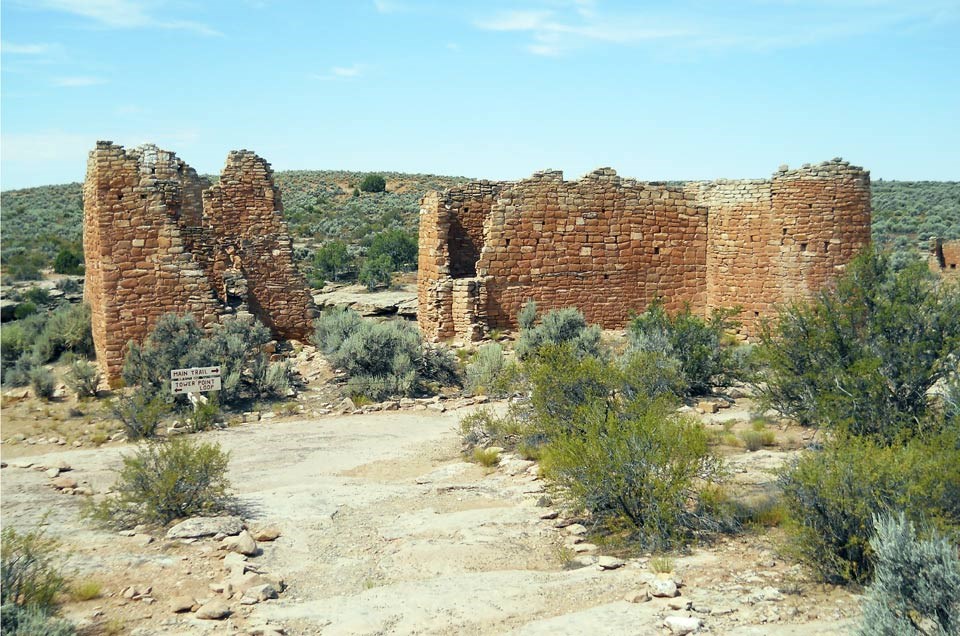 Hiking is the easiest and only way to see Hovenweep's impressive ancestral Puebloan structures. All of Hovenweep's trails are designed around the structures, although most also offer sweeping views of the surrounding area and closer looks at Hovenweep's geology and variety of plants.
Respect and Protect
You must stay on the trail at all times. Stepping off the trail could damage fragile archeological and cultural sites or fragile desert ecosystems.
Trails are closed at night. You must be off trail by sunset and cannot be on trail before sunrise (times vary by season).
Do no touch or enter any structure. Not only are they significant cultural heritage sites, but they are also unstable and not fortified.
Be Prepared:
Last updated: May 3, 2021