Pets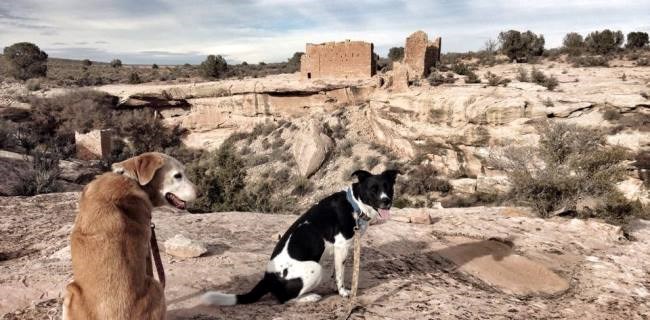 You may be surprised to learn that pets are allowed on trails and in the campground at Hovenweep. You must have them on a leash at all times and dispose of their waste properly.
Picking up after your pet is not only one of the rules, but it's also a kind gesture to other hikers and wildlife living in the area, to whom pet waste can be harmful. Pet Waste Stations with disposal bags are conveniently located at the visitor center and campground.
Pets are not permitted in the visitor center.
Important!
The desert can be deadly for pets. Car temperatures rise quickly in the sun, even on cool days. Your pet can easily die of heat exhaustion. If you are leaving a pet in a car, crack the windows as much as possible and leave water to drink. Do not leave pets in the car when temperatures are above 68 degrees, even with the windows cracked.
Last updated: September 16, 2016