Old World Sparrows
Old World Sparrows are also known as true sparrows. In general, sparrows are small, plump, brown and gray birds that have short tails and short, powerful beaks.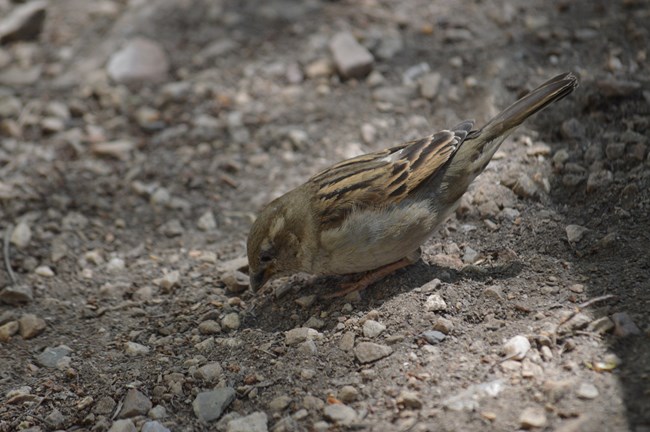 House Sparrow (Passer domesticus)
• House Sparrows take dust baths. They throw soil and dust all over their body feathers just like if they were bathing in water.
• They like to live around areas with people because they prefer to nest in manmade structures. These structures include: streetlights, gas station roofs, signs, and nest boxes.
• When moving House Sparrows hop instead of walking on the ground
• They are very social birds and feed in crowded groups and squabble over crumbs and seeds on the ground
• Male House Sparrows with larger amounts of black on their throats have more power than those with less black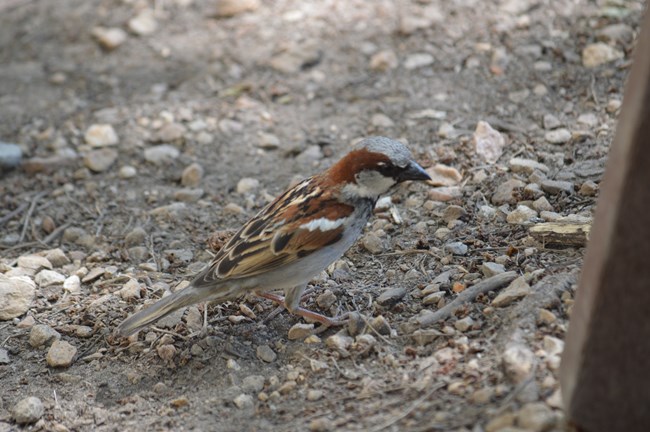 Identification Information:
• Size: Sparrow sized or smaller (Small)
• Color: Males are more brightly colored than the females and have gray heads, white cheeks, black chests and reddish brown backs with a little black mixed in. Females are mainly brown with gray/brown bellies. On their backs they are striped with black and brown.
Last updated: September 16, 2019