Learn About the Park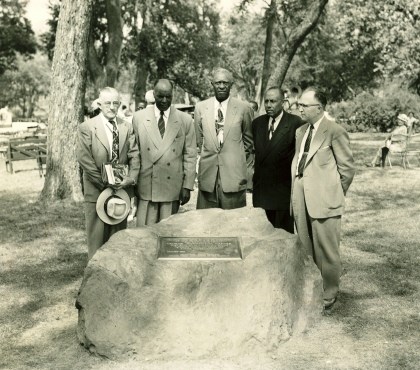 George Washington Carver National Monument is the birthplace and childhood home of the famed scientist, educator and humanitarian. Established in 1943, it is the first unit of the National Park Service dedicated to an African American. Explore more about the park by going to the History and Culture section.
The park also protects 140 acres of restored tallgrass prairie. Learn more about the prairie and the natural environment in the Nature section.
The Education section has information about George Washington Carver NM's curriculum based education programs for K-12th grades and other onsite programs available to school groups.
The Kids and Youth section links to our junior ranger program and other activities for kids.
Also included are links to Park News, Park Management and information about our park store which is managed by our cooperating association, Carver Birthplace Association.
Learn more about the park by watching a brief promotional video.
Learn more about George Washington Carver by watching the park's film:
Struggle and Triumph: The Legacy of George Washington Carver

Check out our new web page, Lift Every Voice, The Black Experience in the Heartland.
Last updated: February 14, 2017