Multimedia Presentations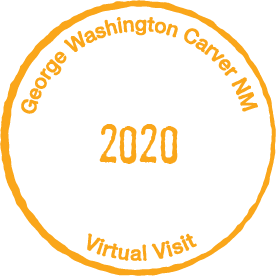 Virtual Visit Passport Stamp!
Can't visit George Washington Carver National Monument? You can still get a stamp for your National Park Passport book for a virtual visit. Watch the park film, "Struggle and Triumph: The Legacy of George Washington Carver" then print this image for your book.
Keep collecting! Visit America's National Parks
Virtual Passport Cancellations
to discover more virtual experiences and collect other virtual passport stamps.
Visit our keyboard shortcuts docs for details
Duration:

28 minutes, 18 seconds
This 28-minute film explores the life of the George Washington Carver. The film features Altorro Prince Black as the adult George Washington Carver and Tyler Black as the young Carver, narration by Sheryl Lee Ralph, and music by Bobby Horton.


Last updated: July 13, 2021