For Teachers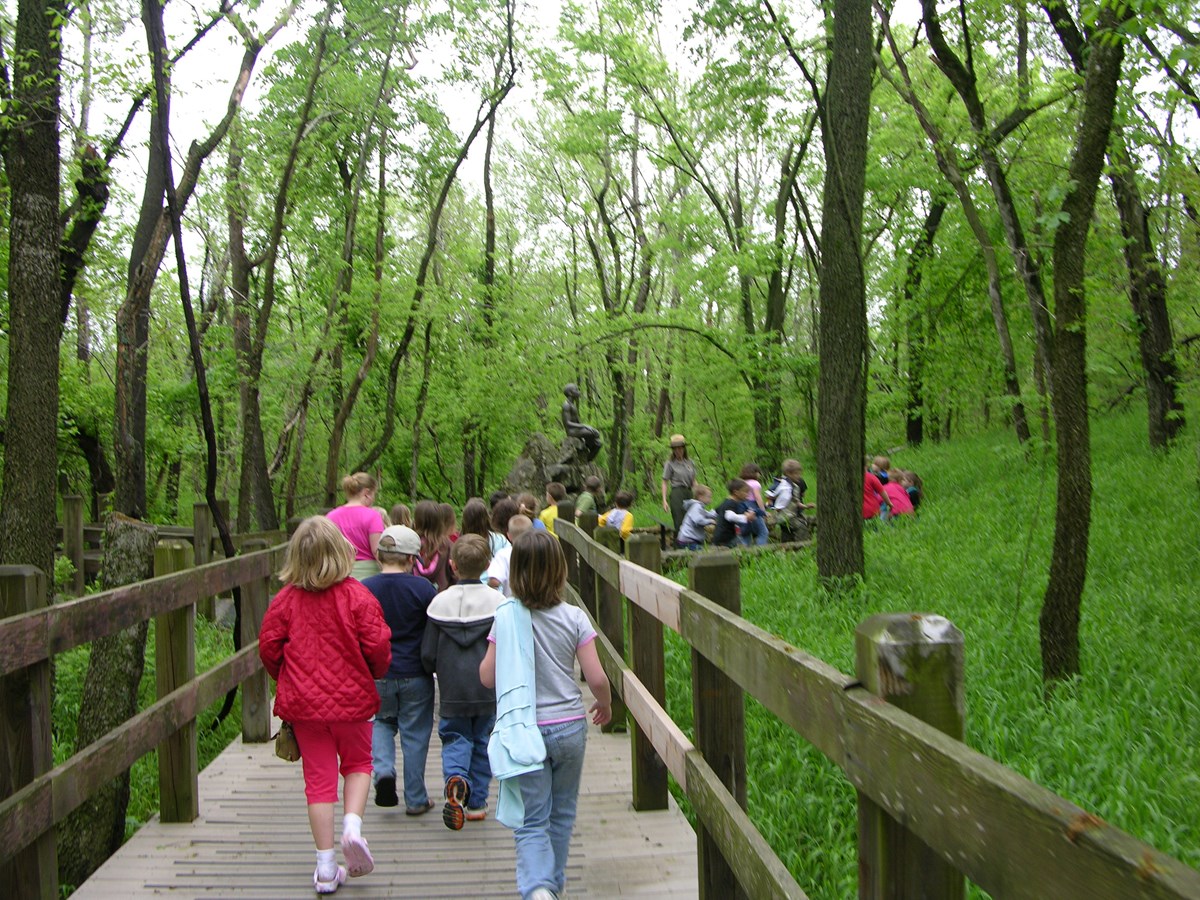 The life of George Washington Carver, the distinguished African American educator, scientist, researcher, humanitarian, and artist epitomizes the value he placed on education. His search for education amidst racial discrimination and segregated schools resulted in a 20- year journey in Missouri, Kansas, and Iowa, where he completed Bachelor's and Master's Degrees in Agriculture at Iowa State College (Iowa State University). Carver served as an educator and mentor at Tuskegee Institute for nearly 47 years and become a role model for students across many generations.
We invite you to participate in one of our curriculum based education programs or one of our other educational opportunities. Find lessons plans, plan your field trip and more as you use Carver as your classroom. Look to the park for your own professional development needs, like Teacher-Ranger-Teacher.
Learn more about the childern's play Lift Every Voice, The Black Experience in the Heartland at this link.


Last updated: May 13, 2020