Backpacking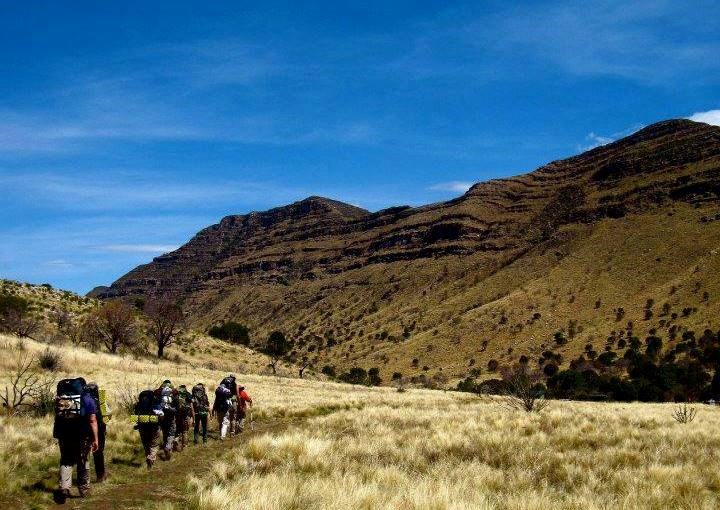 Planning Your Backpacking Trip
A backpacking trip in Guadalupe Mountains requires some prior planning and decision making. Backpackers can choose from 10 designated campsites in the wilderness and obtain a permit at the Pine Springs Visitor Center.
Backpacking Permit Checklist:
Plan your itinerary: Read about our wilderness campsites and pick your destination. Bringing a group to backpack in the wilderness requires special considerations.
Be realistic about elevation gains and water weight. The first mistake many hikers make is overestimating their ability and underestimating the challenges found in the Guadalupe Mountains. Every campsite in the wilderness requires a climb of at least 2,000 feet on rocky surfaces. All water must be carried.
Download Planning Information: Print or download the park map, mileage chart, and elevations chart to plan your trip. Always have a backup itinerary. It's your responsibility to know and follow all wilderness camping regulations.
Prepare and Pack: Check out our page with suggestions on how to prepare for your trip. Don't forget to check the weather to make sure that you pack appropriately.

Obtain your Wilderness Use Permit: A Wilderness Use Permit (free) must be obtained before backpacking overnight. Wilderness Use Permits must be obtained in person at the Pine Springs Visitor Center. Permits may be obtained up to 24 hours in advance of the trip. Due to the time involved, please be ready to begin the process at the visitor's center no later than 3:30 p.m. Mountain Time. Please be sure to have your driver's license ready, your itinerary, and your vehicle's license plate number. This will help to expedite the process and have you ready for the trails!
Still not sure about what route to take? Check out these ranger favorites!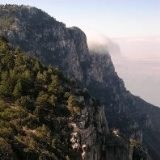 Bush-Blue Ridge Loop
: Head up the Tejas Trail and follow the loop in either direction. Can be done as a one night trip, or two nights at a leisurely pace. Download the trail guide
here
.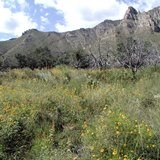 Tejas Trail hike-thru: Hike the entire Tejas trail from Pine Springs to Dog Canyon. Begin at either and and hike the 12 miles through the Guadalupe Mountains enjoying the forest and canyon views. Download the trail guide here.
**Note: There is no transportation from point to point. Hikers must prepare to have two vehicles or an alternate form of transportation.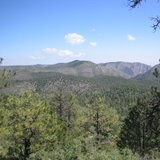 Pine Springs to McKittrick Canyon: This hike will take you through the forested backcountry and take you down the steepest sections of the Guadalupe Mountains to drop into the beautiful McKittrick Canyon area. Download the guide here.
**Note: There is no transportation from point to point. Hikers must prepare to have two vehicles or an alternate form of transportation.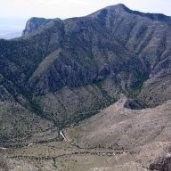 Guadalupe Peak
Climb to the "Top of Texas" with this hike that climbs 3,000 feet and travels through a conifer forest to reach a campground sitting at 8,160 feet. Set up camp and then continue hiking for one mile to reach the summit and be rewarded with amazing views to the West and to the South. Download the hiking guide here.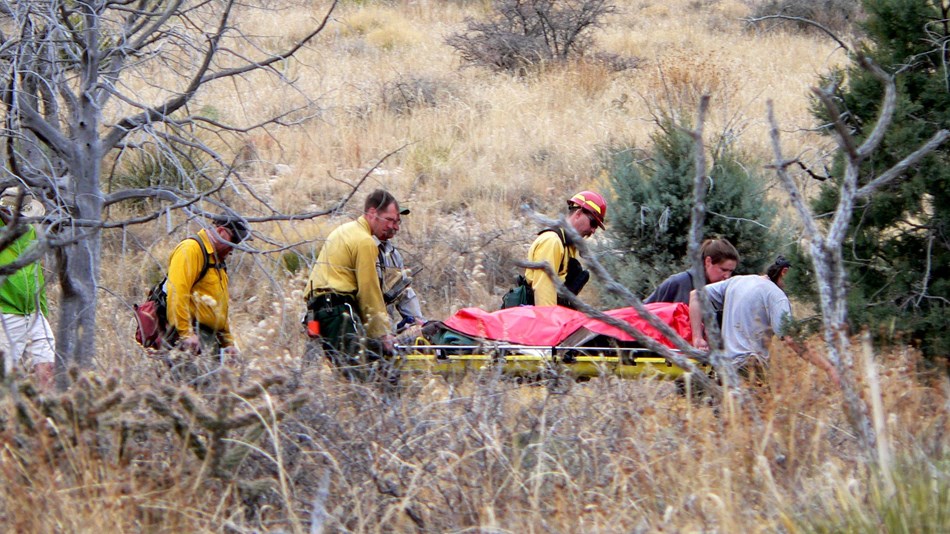 Search and Rescue Policy
Visitors are responsible for their own safety. Search and rescue actions are conducted on a discretionary basis.


Last updated: July 14, 2021