Guadalupe Mountains National Park - Contact Us
By Mail
Guadalupe Mountains National Park
400 Pine Canyon Drive
Salt Flat, TX 79847-9400
By Phone
Pine Springs Visitor Center
915 828-3251
Dog Canyon Ranger Station
575 981-2418
By Fax
915 828-3269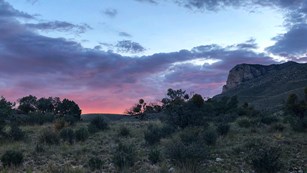 Plan Your Visit
Planning a visit? Discover the hiking, birding, backpacking, picnicking and many more opportunities that await you.
Things To Do
Hikes, historic sites and other things to do during your visit.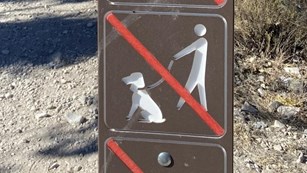 Pets Prohibited on Most Trails
Opportunities for dogs are severely limited. We encourage visitors to think twice before bringing their dog to the park.


Last updated: December 2, 2020