Thing to Do
Search and Rescue Policy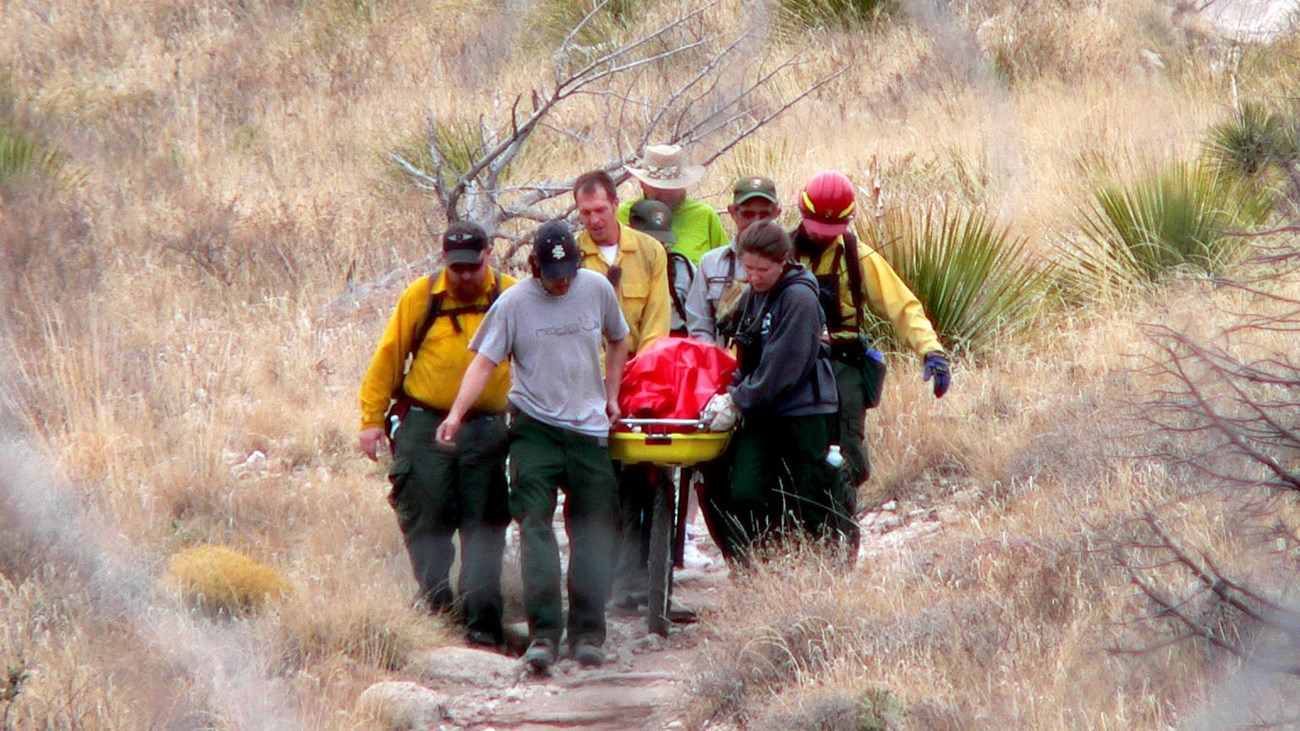 Search and rescue actions are conducted on a discretionary basis. The level and necessity of the response is determined through evaluation of the situation by field personnel. Rescuer safety is always our first priority. This park expects visitors to exhibit a high degree of self-reliance and responsibility for their own safety in line with the difficulty of their chosen activities.

If you choose to carry a hand-held electronic signaling device, be familiar with its operation, limitations, and frequency of failure to transmit. Do not rely on it to summon rescue personnel or notify family that you are "OK". The device only acts as a communication link. All decisions regarding rescue will fall to park field staff. If you do activate the emergency help function on the device, understand the consequences of what you may be asking of rescue personnel.

If you find yourself in a true emergency and have exhausted all means of self-rescue/help, contact a ranger in the field or call 911 or Texas DPS Pecos Dispatch (432) 447-3533. There is little to no cell reception in most areas of the park. When you make contact, provide clear and concise information regarding the nature and exact location of the problem or injury, as well as the number of people involved. Be aware that help may be several hours to several days out. You must be prepared to help yourself.

If you have any questions, please contact the Visitor Center at (915) 828-3251.
Accessibility Information
Trail surfaces are loose rock or hardened rock surfaces. Hiking or trekking poles are highly recommended. Trail widths vary from two to six feet depending on the trail. 
Parking
All trailhead areas have accessible parking available. 
Service animals 
Only service animals that have been individually trained to perform specific tasks for the benefit of persons with disabilities are allowed in the park and on trails.
Last updated: August 9, 2021