Hiking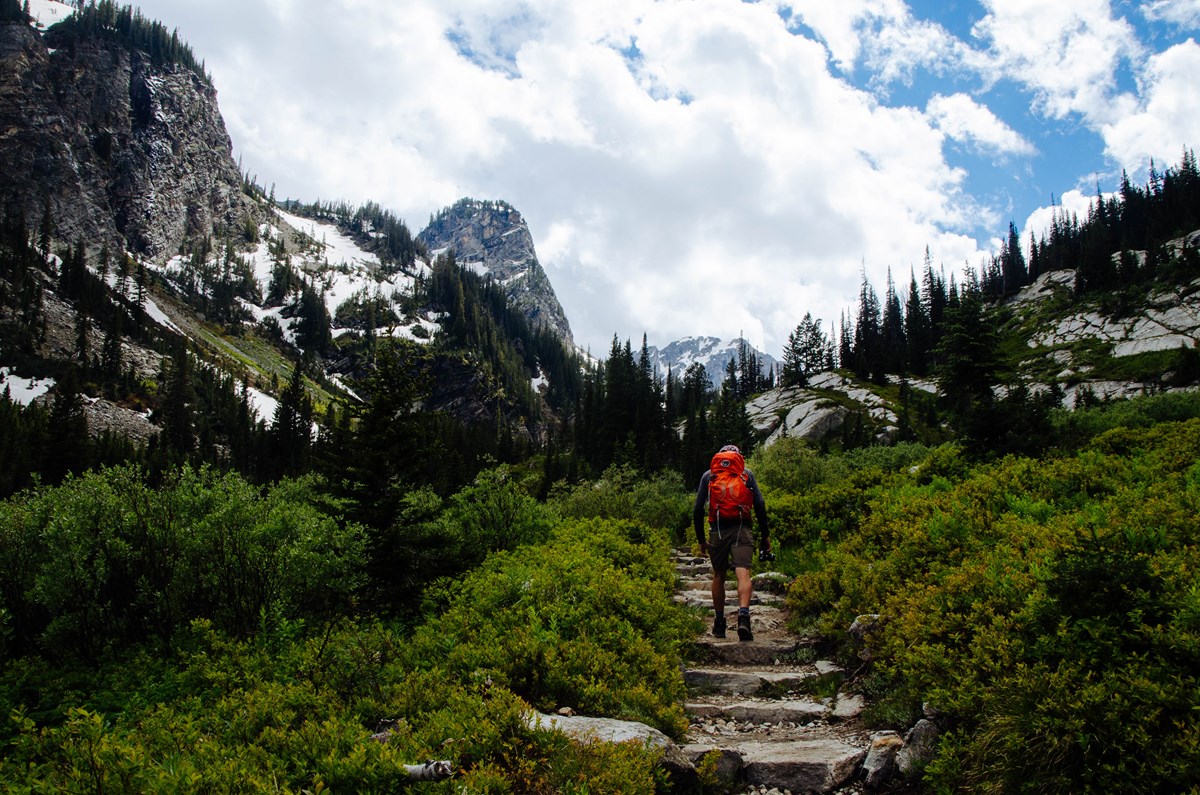 Hiking in Grand Teton
Hiking in Grand Teton National Park can be a challenging experience due to the rugged nature of the landscape, including high elevation, steep trails and extreme and sudden weather changes. Stop by a visitor center to talk to a ranger about recent trail conditions.

This is bear country. Make bears aware of your presence and avoid surprising them by making loud noises such as talking loudly or clapping your hands. Always carry bear spray and know how to use it. Visit our Bear Safety page for more information.
Know how to use your bear spray. Keep your spray immediately available. Keep the safety clip on until preparing to discharge at a bear. Do not store in your vehicle; it may overheat and explode. Ask a ranger for more information about proper usage.
Carry drinking water. Dehydration is common and can be serious, every year at least one visitor is rescued or even air-evacuated due to complications from dehydration. Most visitors will need to drink considerably more here due to low humidity and high elevation. Do not drink directly from natural water sources as they may contain harmful bacteria.
Be prepared for rapid weather changes; carry rain gear and extra clothing.
High elevation may cause breathing difficulties; pace yourself. The only cure for altitude sickness is to retreat to a lower elevation.
Snow melts gradually, leaving valley trails snow-free by mid-June, canyon trails by late July. Be careful crossing snowfields and streams. Do not attempt steep snow unless yo have previous experience and the proper equipment.
Tell someone where you are going and when you expect to return.
Solo hiking and off-trail hiking is not recommended. Many rescues involve solo parties that were unable to self-rescue, sometimes with life-threatening injuries.
Check with a ranger for up-to-date information on trail conditions.
During July and August trailhead parking areas fill early in the day, especially at Jenny Lake, String and Leigh Lakes, Lupine Meadows, Death Canyon, and Granite Canyon. Parking on natural vegetation results in permanent damage to plants. Obey posted parking regulations. An early start for your hike will help you avoid parking problems.
Respect wildlife: Do not approach or feed animals. Observe and photograph from a safe distance; stay at least 300 feet away from large animals.
All overnight camping requires a permit.
Carry out all your garbage.
Hike on established trails to prevent erosion.
Horses have the right-of-way. Step off the trail and remain quiet while horses pass.
Pets, bicycles or vehicles are not allowed on trails or in the backcountry.
Practice proper backcountry sanitation. To prevent contamination of waterways, bury feces in a hole 6-8 inches deep at least 200 feet from streams and lakes. Pack out used toilet paper, tampons, sanitary napkins, and diapers in sealed plastic bags. Do not bury or burn them.
Please see the backcountry camping page for information backcountry overnight stays and food storage regulations.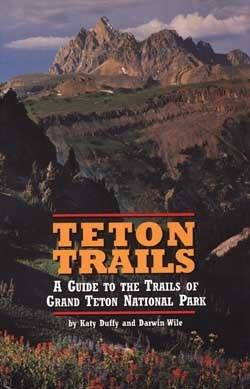 Teton Trails: A Guide to the Trails of Grand Teton National Park is more than a guide to the trails in the park. In addition to a description and map of the most popular park trails, this guide is filled with information of the parks geology, bears, and animal tracks and sign. Also includes basic hiking information such as how to prepare for a hike and what to bring with you on your hike.
Additional Park Information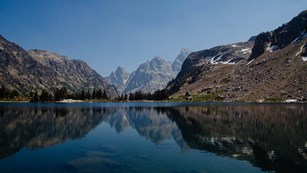 Explore the Backcountry
Travel into the Teton backcountry for an overnight stay.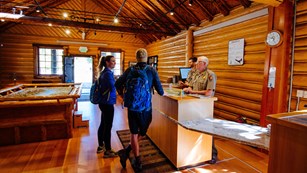 Talk to a Park Ranger
Find a visitor center in Grand Teton.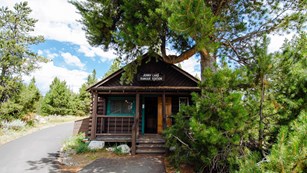 Visit the Jenny Lake Ranger Station
Visit the Jenny Lake Ranger Station for climbing and backcountry information.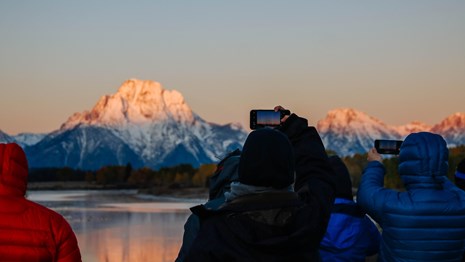 Plan Your Visit
Learn more about Grand Teton and plan your trip here.
We have an app for that
Download our new app before you get here! Explore Grand Teton and discover places to visit, find a bite to eat, and a place to stay.


Last updated: July 16, 2020