Craig Thomas Discovery & Visitor Center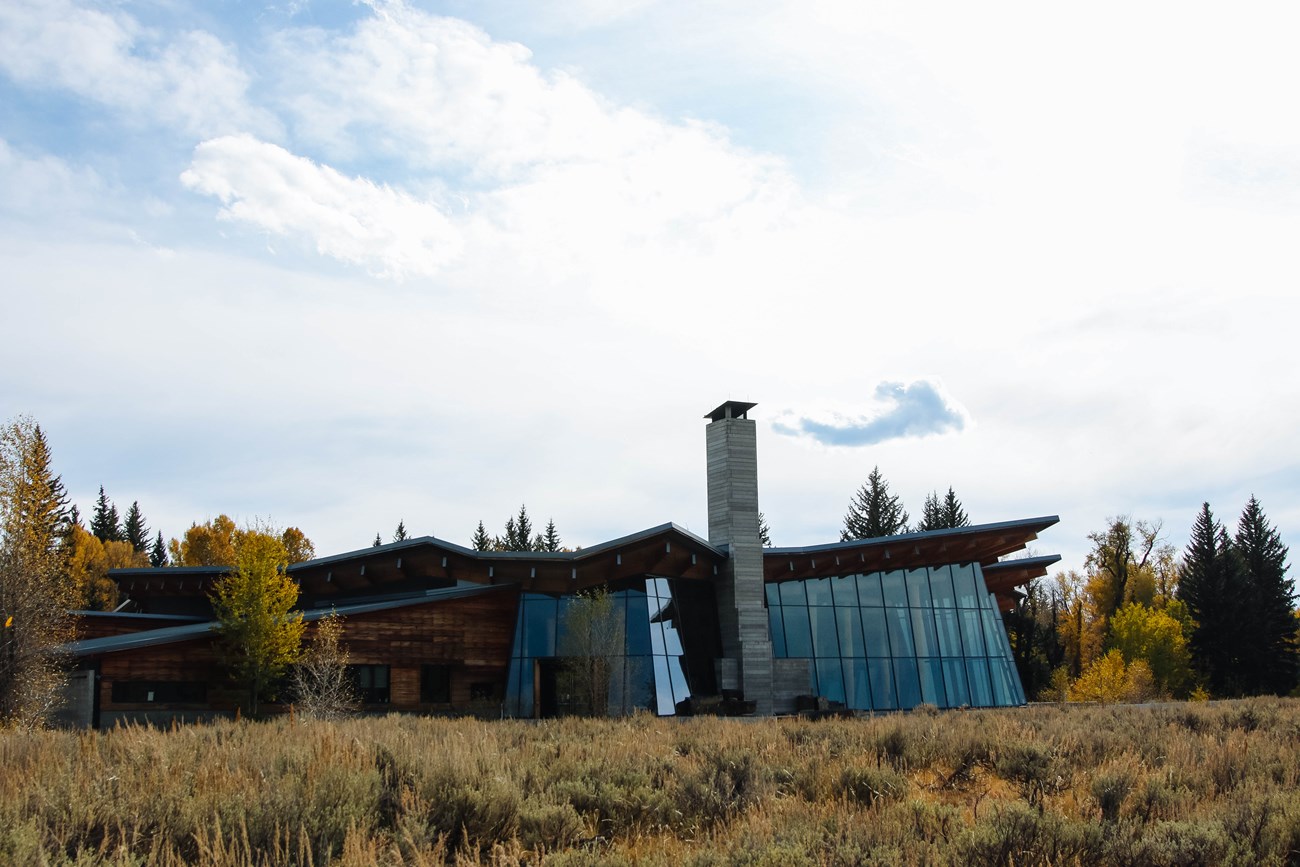 The Craig Thomas Discovery and Visitor Center
The grand expanse of the Teton Range rises above the visitor center. Inside, interwoven themes of place, people, preservation, mountaineering and Native American Indians encourage visitors to contemplate the past, present and future of this majestic place. Visit the visitor center for trip planning information, backcountry or boating permits. Shop at the Grand Teton Association bookstore, enjoy the variety of exhibits and artwork, attend a ranger program or watch a movie about the park.

Visitor Services
Information and Orientation: The Craig Thomas Discovery and Visitor Center offers trail information, weather, and other general information.
Ranger-Led Programs: Rangers lead a variety of programs throughout the day. Please refer to the ranger-led program page for current schedules.
Exhibits: Enjoy modern displays that explore the themes of place, people, preservation and mountaineering. View a collection of Native American Indian artifacts from the Vernon Collection. A raised relief map of the park provides a birds-eye-view of the valley, canyons, lakes and peaks. Follow the mountain peak identifiers inlaid in the floor to view your favorite peak.
Movie: Watch a 24-minute high-definition movie Grand Teton National Park: Life on the Edge by Discovery Communications, Inc., or take a stroll along the video "rivers' inlaid in the floor.
Permits: Visit the permits desk for backpacking information and permits, or to purchase a boat permit.
Bookstore: Grand Teton Association operates a store in the visitor center.
Explore Moose
Plan your trip to Moose.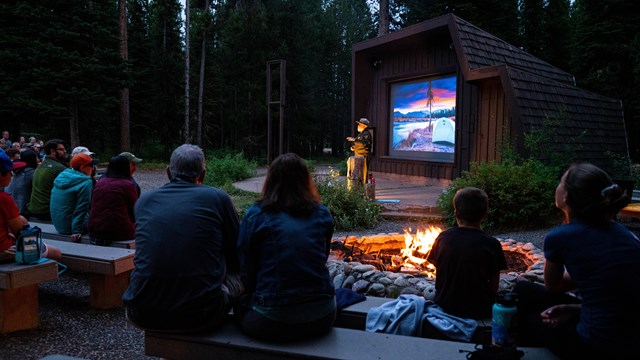 Attend a Ranger Led Program
Learn more about Grand Teton by attending a ranger led program.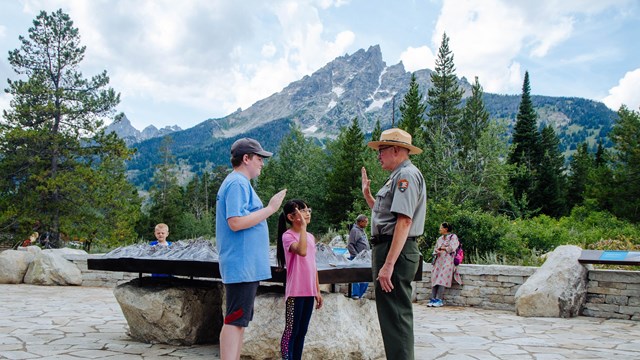 Become a Junior Ranger
Experience Grand Teton and become a Junior Ranger. Open to all ages.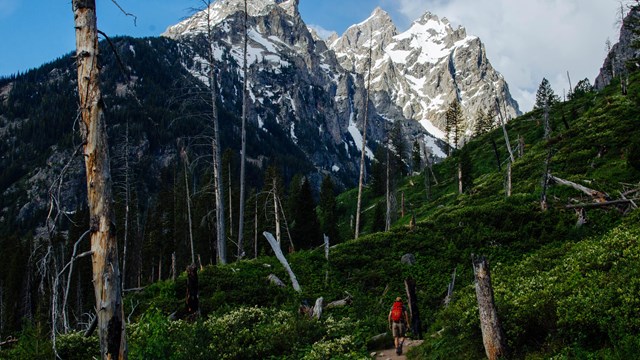 Hike in Grand Teton
Explore hikes throughout Grand Teton National Park.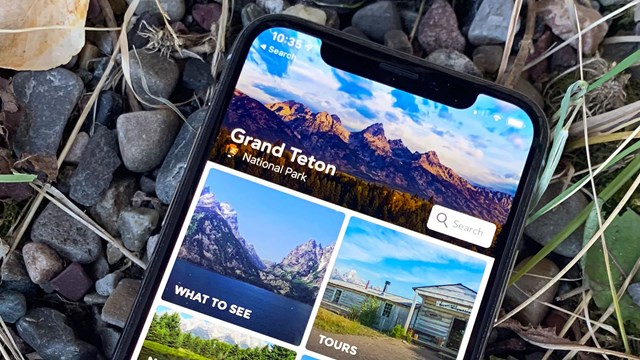 We have an app for that
Download our app before you get here! Explore Grand Teton and discover places to visit, find a bite to eat, and a place to stay.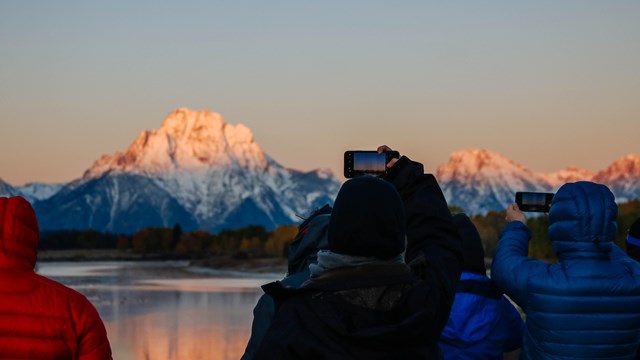 Plan Your Visit
Learn more about Grand Teton and plan your trip here.
Last updated: March 1, 2023