Ranger Programs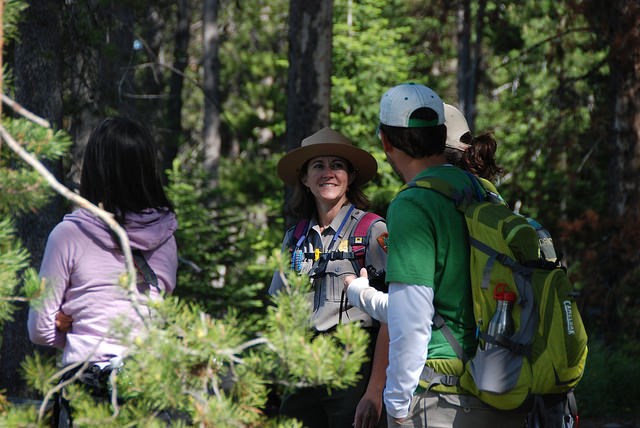 2021 Programs
There are no ranger-led programs scheduled at this time. Check locally at visitor centers for special programs throughout the season.
Partner Programs
Tour The Murie Ranch
Teton Science School
Daily docent tours begin May 10, 2021, Monday-Friday at 11:30am
Meet at the Murie Ranch.
Join a docent for contemplative tour of the home of Mardy and Olaus Murie. Learn about the history of the ranch, the Muries' life-long dedication to conservation work, current work at the ranch, and more.
Please check with the Craig Thomas Discovery & Visit Center for the most up-to-date tour information before your arrival.
Ranger Programs

Ranger-guided programs are a great way to learn about what makes a park special, whether it's learning how people lived, discovering natural processes at work, or seeing things you wouldn't have found on your own.
Why attend a Ranger Program?
When you attend a ranger program, you can ask all the questions you have, and get answers to questions you didn't know to ask! Ranger programs are designed to bring out the relevance and meaning in the park. They can help you understand how different plants and animals interact in an ecosystem, how ancient people lived off the land, how geologic processes shape the landscape, historic events, and more. What's more, ranger programs can be a fun social outing as well. Grand Teton attracts visitors from across the country and around the globe – share in a memorable experience together.
Check at a visitor center to learn about special programs or check the website's event calendar.
Search Filters
By Park
By State/Territory
By Event Type


Last updated: June 8, 2021