Colter Bay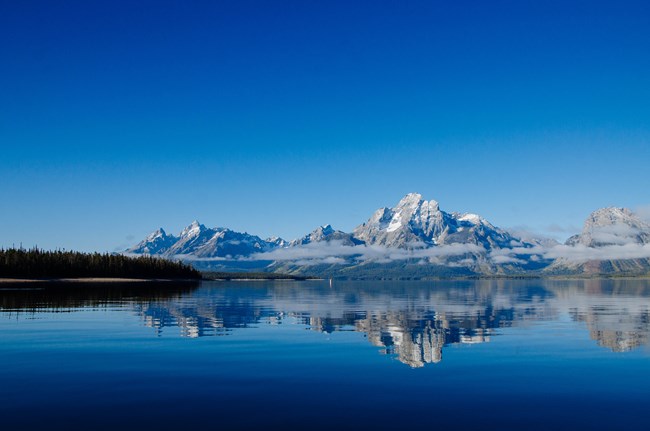 Explore Colter Bay
Located in the northern part of Grand Teton National Park, Colter Bay sits on the shore of Jackson Lake and offers recreation opportunities on or near the water. From the lakeshore, visitors will have views across Jackson Lake to Mount Moran and the northern end of the Teton Range.
Several easy to moderate trails leave from Colter Bay. Stroll along the lakeshore for views of the Teton Range, hike to Swan Lake and Heron Pond to look for birds and wildlife, or head out to Hermitage Point for a longer hike.
Visitors have many options in how to explore Colter Bay: hike a trail, paddle a boat, hang out by the lakeshore, or stop by the visitor center. Park at Colter Bay to access all aspects of the area.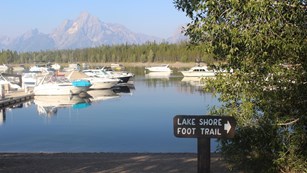 Hike the Lakeshore Trail
Take an easy walk on the Lakeshore Trail for views of Jackson Lake and the Teton Range.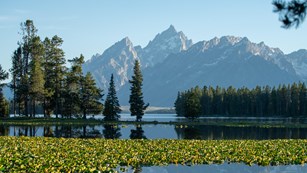 Hike Hermitage Point
Take an easy-moderate day or overnight hike to Hermitage Point for views of Jackson Lake and the Teton Range.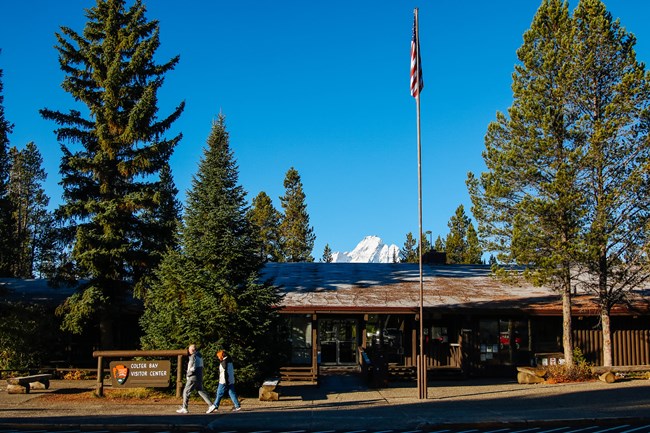 Visit the Colter Bay Visitor Center
The
Colter Bay Visitor Center
sits above the Colter Bay Marina, with views of the Teton Range.
Stop at the Colter Bay Visitor Center to talk with a ranger, get a backcountry permit, or learn about American Indian cultures and view traditional and contemporary artwork from participants in the
American Indian Guest Artist Program
during summer operations.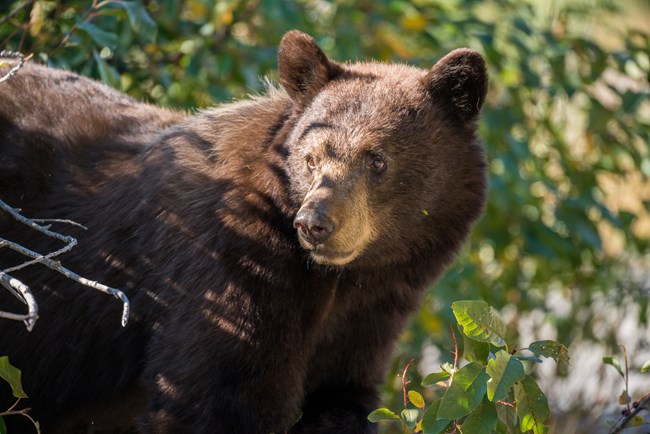 Bear and Wildlife Safety
Do you know what to do when encountering a wild animal? Colter Bay is home to black and grizzly bears, moose, elk, and other large animals. Bears are often seen on trails and in the developed areas. Being prepared for an animal encounter can help ensure the safety of you and the wildlife.
Learn more about how to
stay safe
in bear country.
Safety tip:
never approach a wild animal. Always maintain a distance of at least 100yds/91m from bears and 25yds/23m from other wildlife.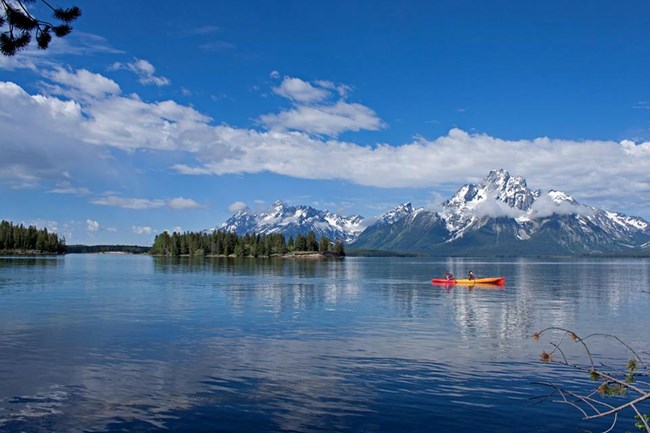 Boat Jackson Lake
Jackson Lake is a popular area for boating. Several islands stand just outside of Colter Bay and are home to fish, birds, and other wildlife. Explore the lake by canoe, kayak, or motor boat.
Bring your own boat
to explore the lake, or
rent a boat
from the Colter Bay Marina.
Stay Here
Stay in the Colter Bay Campground or RV Park, or rent a cabin.
Frequently Asked Questions
Additional Colter Bay Information
We have an app for that
Download our new app before you get here! Explore Grand Teton and discover places to visit, find a bite to eat, and a place to stay.
Last updated: February 23, 2022