TRIP IDEA
Hikes at Colter Bay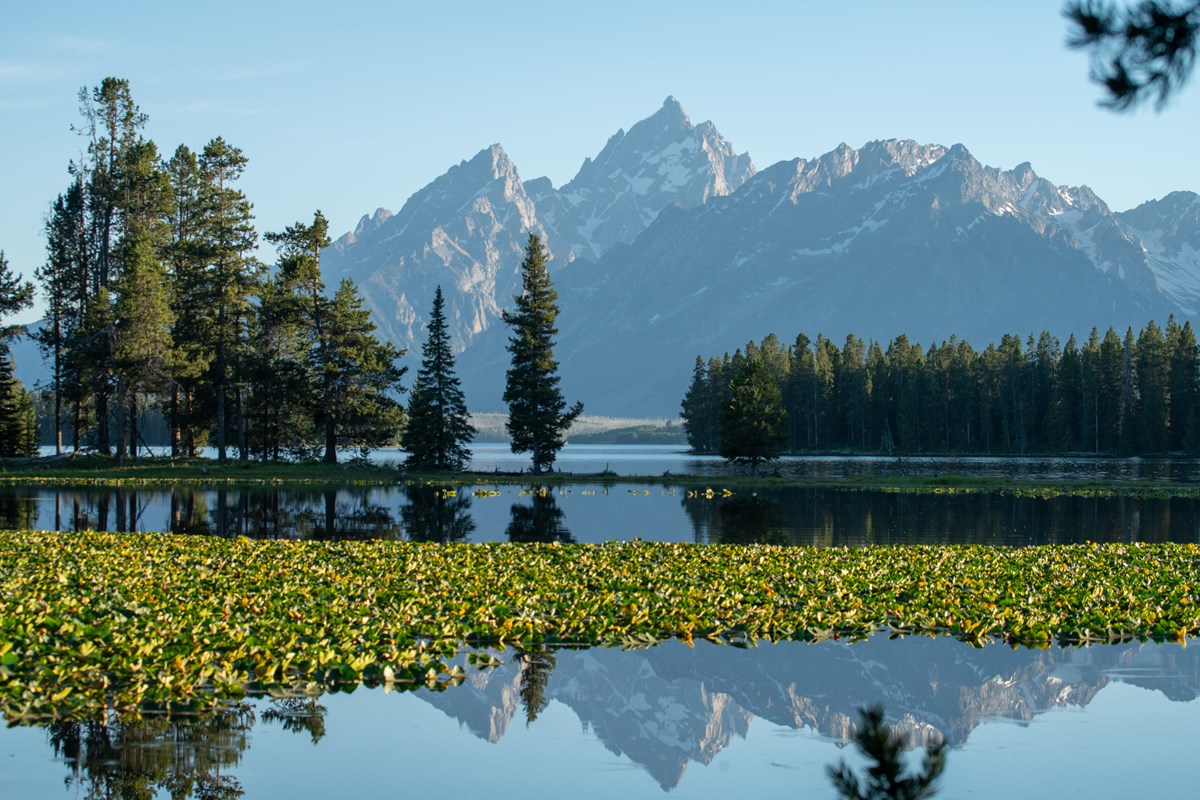 Colter Bay offers access to several easy-moderate trails. To access trails, follow highway 89/191 north towards Yellowstone, and turn at Colter Bay. Park near the visitor center for closest trail access.
The Hermitage Point Trail include access to backcountry campsites. A
backcountry permit
is required for all overnight stays in the backcountry.
Always be prepapred when hiking in Grand Teton. Carry water for every member of your group, be alert to your surroundings, and understand your limitations on distance and elevation gain. Wildlife—such as
bears
—is commonly active in the area. Never approach a wild animal. To check current trail conditions and bear activity, stop at the
visitor center
to talk with a ranger.
Day and Overnight Hikes
Activity Fee:

Yes

Reservations:

No

Activity:

Front-Country Hiking

Pets:

No

Location:

Colter Bay

Duration:

1–2 Hours

Season:

Spring, Summer, Fall

Time of Day:

Day, Dawn, Dusk

Take an easy walk on the Lakeshore Trail for views of Jackson Lake and the Teton Range.

View Details

Activity Fee:

Yes

Reservations:

No

Activity:

Front-Country Hiking

Pets:

No

Location:

Colter Bay

Duration:

1–2 Hours

Season:

Spring, Summer, Fall

Time of Day:

Day, Dawn, Dusk

Take an easy loop trail for access to Swan Lake and Heron Pond.

View Details

Activity Fee:

Yes

Reservations:

No

Activity:

Front-Country Hiking

Pets:

No

Location:

Colter Bay

Duration:

4–5 Hours

Season:

Spring, Summer, Fall

Time of Day:

Day

Take an easy-moderate day or overnight hike to Hermitage Point for views of Jackson Lake and the Teton Range.

View Details
Last updated: October 10, 2019