Colter Bay Visitor Center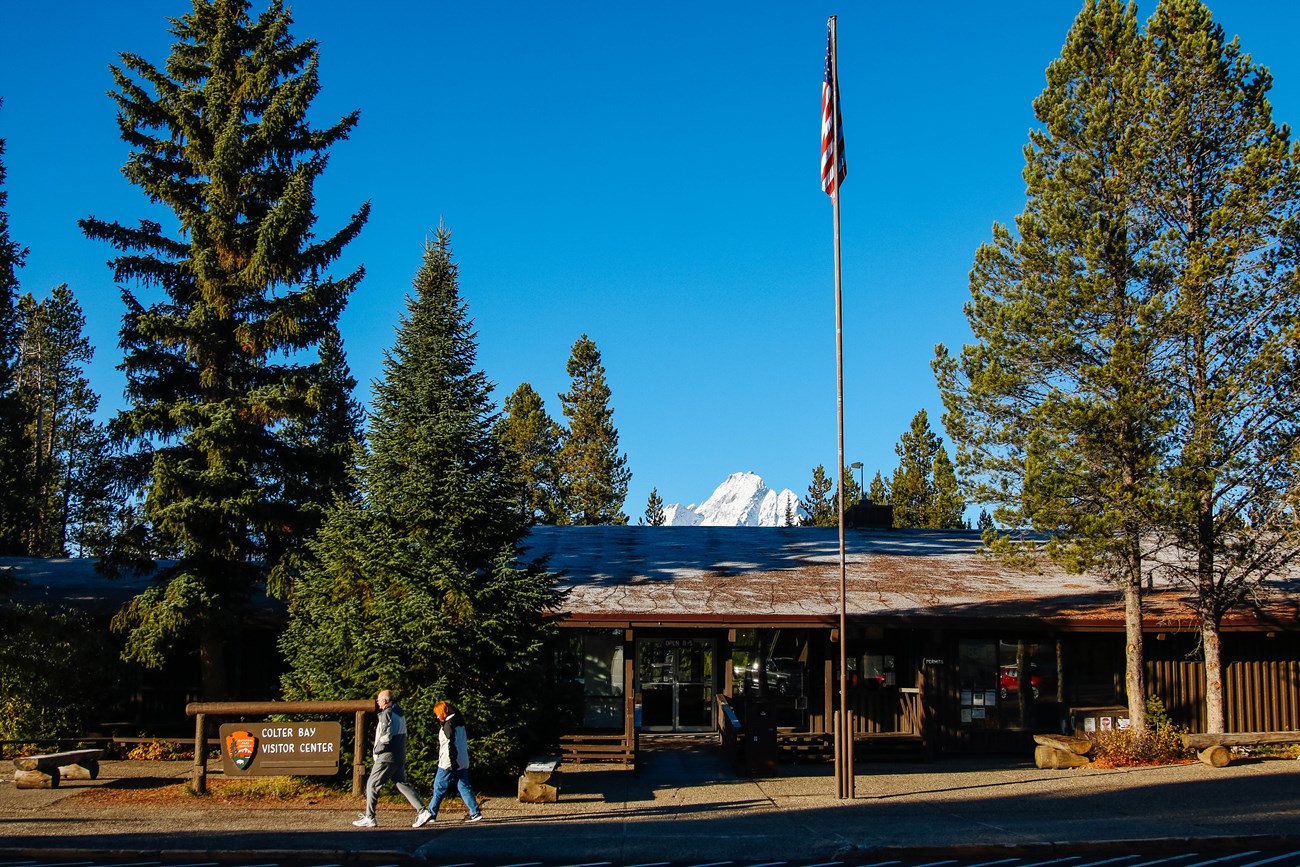 The Colter Bay Visitor Center
The Colter Bay Visitor Center sits on the shore of Jackson Lake. Formerly the Colter Bay Museum, the visitor center is now home to the David T. Vernon Indian artifacts collection. The exhibit celebrates Indian artwork and educates on the long history of humans in Jackson Hole.
Visitor Services
Ranger-Led Programs: Rangers lead a variety of programs throughout the day including a hike to Swan Lake, a lakeshore stroll, a tipi demonstration, Indian arts and culture, wildlife watches, short presentations on park highlights, and a variety of evening programs. Please refer to the ranger-led program page for current schedules.
Exhibits: Enjoy 35 never before see Indian artifacts from the David T. Vernon collection.
American Indian Guest Artist Program: Visiting Indian artists from around the country demonstrate and sell their artwork during the summer. Learn more about this program by visiting the American Indian Guest Artist Program page

.

Permits: Visit the permits desk for backpacking information and permits, or to purchase a boat permit.
Movie: Watch a movie to learn more about Grand Teton. See a ranger for current movie schedule.
Bookstore: Grand Teton Association

operates a store in the visitor center.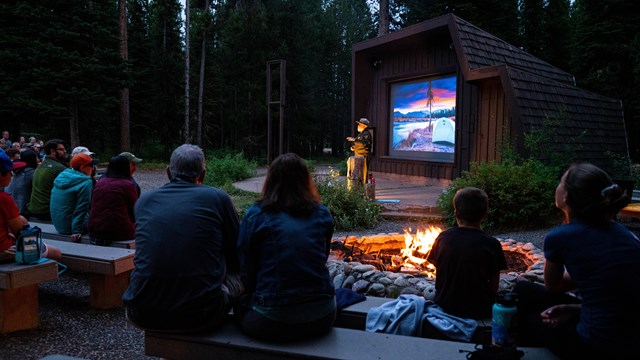 Attend a Ranger Led Program
Learn more about Grand Teton by attending a ranger led program.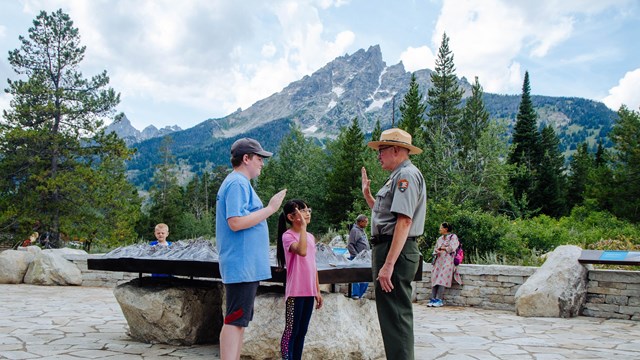 Become a Junior Ranger
Experience Grand Teton and become a Junior Ranger. Open to all ages.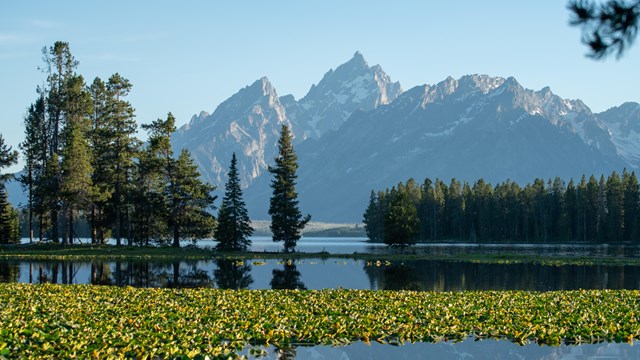 Hike Colter Bay
Multiple hikes leave from Colter Bay. Explore which one is best for you.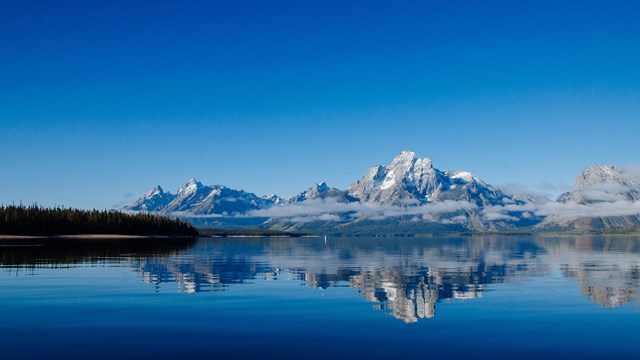 Explore Colter Bay
Plan your trip to Colter Bay.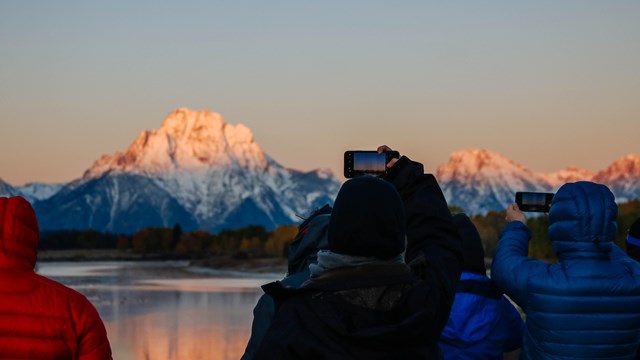 Plan Your Visit
Learn more about Grand Teton and plan your trip here.
Last updated: March 1, 2023