News Release
Grand Teton has record visitation for the month of June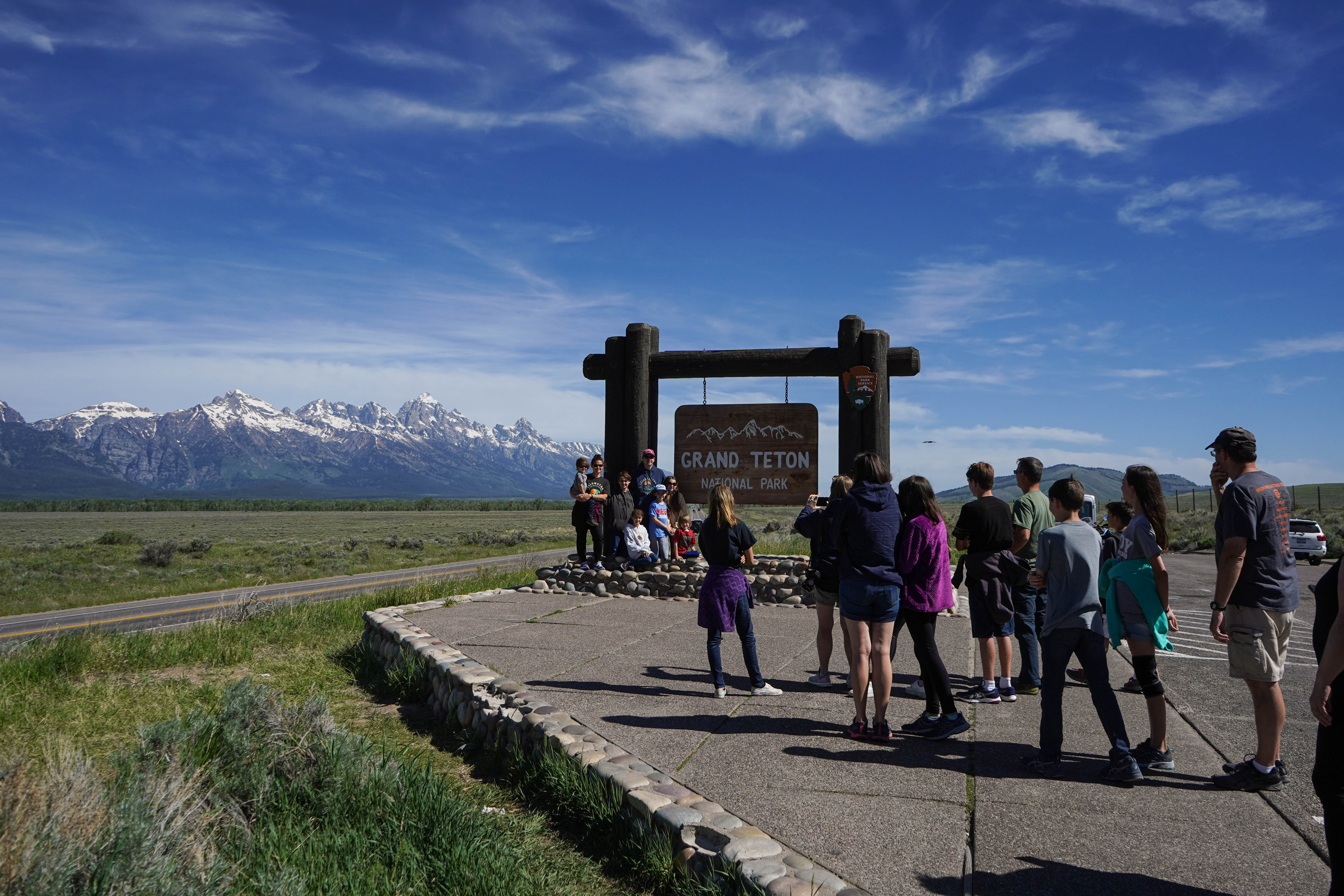 News Release Date:
July 23, 2021
Contact: Denise Germann, 307-739-3393
Contact: CJ Adams, 307-739-3431
MOOSE, WY—Grand Teton National Park hosted an estimated 752,114 recreation visits in June 2021. This is a 61% increase from June 2020 (468,201 recreation visits) and a 20% increase from June 2019 (625,441 recreation visits). Park statistics show that June 2021 had the highest number of recreation visits on record for the month of June.
The list below shows June recreation visits over the last several years:
June 2021       752,114            
June 2020       468,201* COVID-19 pandemic
June 2019       625,441
June 2018       627,055
June 2017       637,683            
June 2016       603,15
Camping in the park increased 36% in June 2021 compared to June 2019, while backcountry camping increased 73%. Trail use in the park increased 38% in June, compared to June 2019, on trails that use is counted. Additional data on National Park Service visitor-use statistics is available at
irma.nps.gov/STATS/.
Park staff are collecting data and conducting studies to better understand changing visitation trends in Grand Teton National Park. Historically, July and August have been the busiest months of the year at the park. Recent trends include increased visitation in the spring and fall. 
The park is initiating several studies this summer regarding changing visitation, including visitor use and experience studies at Colter Bay, Taggart and Lupine Meadow areas. These studies will survey visitors in these areas to gain a better understanding of visitor demographics, visitor expectations, and more. 
A transportation and visitor movement study is also being conducted in late July and early August to gain a comprehensive understanding of transportation and visitor movement to, through, and within the park.  This study will help park mangers understand the relationships among the number of vehicles entering the park and the levels of use at key areas within the park. Identifying common visitor traffic patterns and understanding how visitors disperse and move throughout the parks is also part of this study.
Researchers will be surveying visitors and placing a variety of monitoring equipment in the park through mid-August. 
All visitors to Grand Teton are highly encouraged to plan ahead, recreate responsibly and help ensure this iconic landscape may be enjoyed by future generations. For a list of the
Top 10 Tips
for the visiting Grand Teton National Park and more helpful planning tools, visit the park's
Plan Your Visit
webpage.
Follow Grand Teton on
Facebook
,
Twitter
, and
Instagram
. Download National Park Service App on your mobile device to help make the most of your visit. The free app can be downloaded through the
App Store
and
Google Play
.
Last updated: August 30, 2021