Science & Research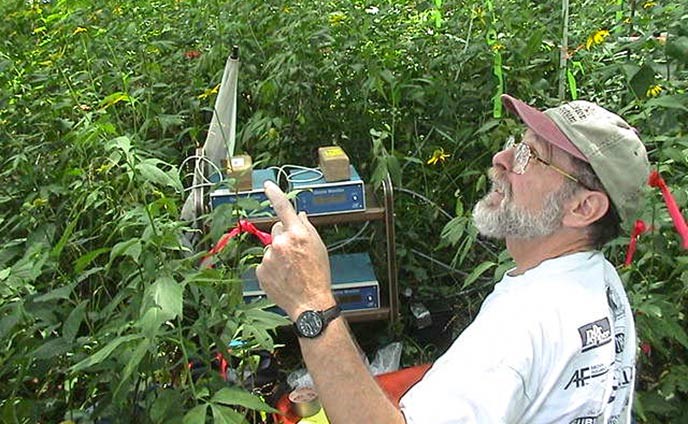 Scientific Research Projects in the Park
All Taxa Biodiversity Inventory
There has been much written about the accelerating crisis in protecting global biodiversity. This is not just a tropical issue, but it is also an issue in the United States. How are we to make critical decisions about protection, when we do not even know what species exist, or what their relative abundance and distribution are?
An All Taxa Biodiversity Inventory (ATBI) is a concentrated effort to determine all species within a given area within a short time frame. The ATBI seeks to inventory the estimated 100,000 species of living organisms in Great Smoky Mountains National Park.
Discover Life in America is the non--profit partner of the national park that is coordinating the project.
You can be a part of the ATBI! Join other citizen scientists and volunteers in discovering new species in the park. Visit the Discover Life in America ATBI website to learn how you can become involved in this fascinating and important project
.
Appalachian Highlands Science and Learning Center
Based out of The Purchase in North Carolina, this is one of 17 National Park Service Research Learning Centers in the United States. The purpose of the center is to increase the amount of scientific research in the national park and make it accessible to the public. Middle school, high school, and college students, along with their teachers, work with scientists and park staff on projects ranging form salamander population monitoring to air quality research. Students are also recruited to work as research assistants on extended scientific projects, especially during the summer field season.
The center encourages scientific research and education not only at the Smokies, but at other park service areas including the Blue Ridge Parkway, Big South Fork NRRA, and Obed Wild and Scenic River. The center provides researchers assistance with logistics, permitting, and data access for their work within these parks.
To learn more about opportunities at The Purchase call (828) 926-6251 or visit the Purchase website.
Citizen Science
The park depends on volunteers for many activities. Teachers, student groups, retirees, and many other volunteers have helped the park to collect valuable data for scientific studies and resource management projects. Volunteers who are not necessarily trained as scientists helping with research are often called Citizen Scientists.
Last updated: September 11, 2023