Nature & Science
Great Smoky Mountains is the most biodiverse park in the National Park system. Biological diversity, or 'biodiversity', means the number and variety of different types of animals, plants, fungi, and other organisms in a location or habitat. Encompassing over 800 square miles in the Southern Appalachian Mountains, no other area of equal size in a temperate climate can match the park's amazing diversity. Over 19,000 species have been documented in the park and scientists believe an additional 80,000-100,000 species may live here. In partnership with the University of Tennessee, Great Smoky Mountains National Park has created a series of tools to help people engage with the park's natural resources.
This video describes the the diversity of life in the Smokies and introduces viewers to the applications the park has created with the University of Tennessee.

Duration:

3 minutes, 28 seconds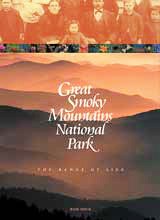 Great Smoky Mountains National Park: The Range of Life
Beautiful collection of photos with an overview of wildlife, wildflowers, old-growth forests, mountain streams, walking trails, geology, and history.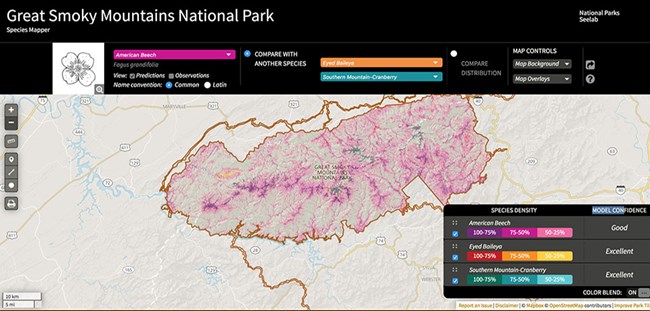 SpeciesMapper
uses what we know about the locations where species have been found to help predict other places they may occur in the park .