South Rim Village - Ranger Programs

Park Ranger Programs: South Rim Village - Winter 2017
All outdoor programs are subject to cancellation due to inclement weather or when
lightning danger
is present.
Summer thunderstorms frequently can occur through early September with the potential for torrential rains, frequent lightning, and sudden flash floods.

Note: Children must be accompanied by an adult on all programs. All programs are free of charge.

Visitor Center, Information Desk and Museum Hours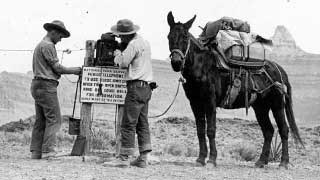 10:30 – 11:15 am Daily
(Verkamp's Visitor Center)
History Walk
For thousands of years, humans have been part of the Grand Canyon. Join a ranger to discover different stories of humankind's enduring relationship with the canyon. Topics vary daily. Programs may include a walk around the village historic district.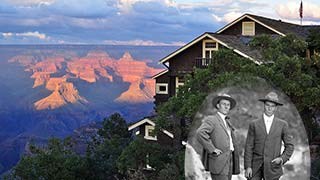 1 pm - 2 pm

Daily
(Kolb Studio)
Kolb Studio Tour
Step back in time and delve into the lives of the Kolb brothers as your tour their 1904
home and photography studio that descends five levels into the canyon.
Tours are limited to 15 participants. Please contact Kolb Studio at 928-638-2771 to request free tickets the morning before the tour.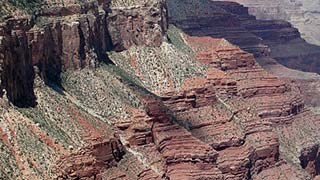 2 – 2:30 pm Daily
(Yavapai Geology Museum)
Geology Glimpse
Learn how Grand Canyon formed while exploring Yavapai Geology Museum during this short introductory talk. Perfect for Junior Rangers. Accessible. Consider walking the Trail of Time following the program.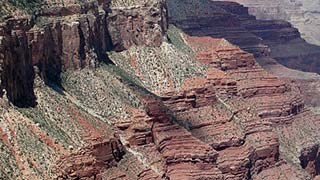 3:30 – 4 pm Daily
(Yavapai Geology Museum)
Geology Glimpse
Gain quick insight into Grand Canyon's amazing geologic story. Why is it so deep, wide, and grand? Why does it exist only here and nowhere else in the world?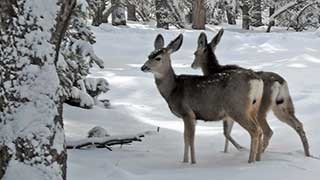 4 – 4:20 pm Daily
(Grand Canyon Visitor Center)
Critter Chat
Learn about some of Grand Canyon's diverse wild inhabitants who survive here in this place of extreme changes in elevation, exposure, and climate.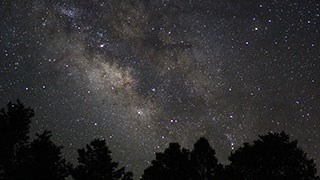 Special Events and Evening Programs
December 22, 2017 through January 1, 2018 - ONLY
Programs may include presentations in a beautiful auditorium, star walks, night hikes, cemetery tours, and more.
South Rim Village Evening Ranger Program Schedule:
Desember 22, 2017 through January 1, 2018
(The 2017 Holiday Evening Program Schedule will be posted here when it has been finalized.)

The schedule is subject to change. Check at Visitor Centers to confirm times and locations

National Park Service
U.S. Department of the Interior
Grand Canyon National Park
Grand Canyon

Evening Programs at Grand Canyon Visitor Center are outdoors. Bring a flashlight and dress for colder night-time temperatures.
Last updated: December 8, 2017