Place
Bright Angel Trailhead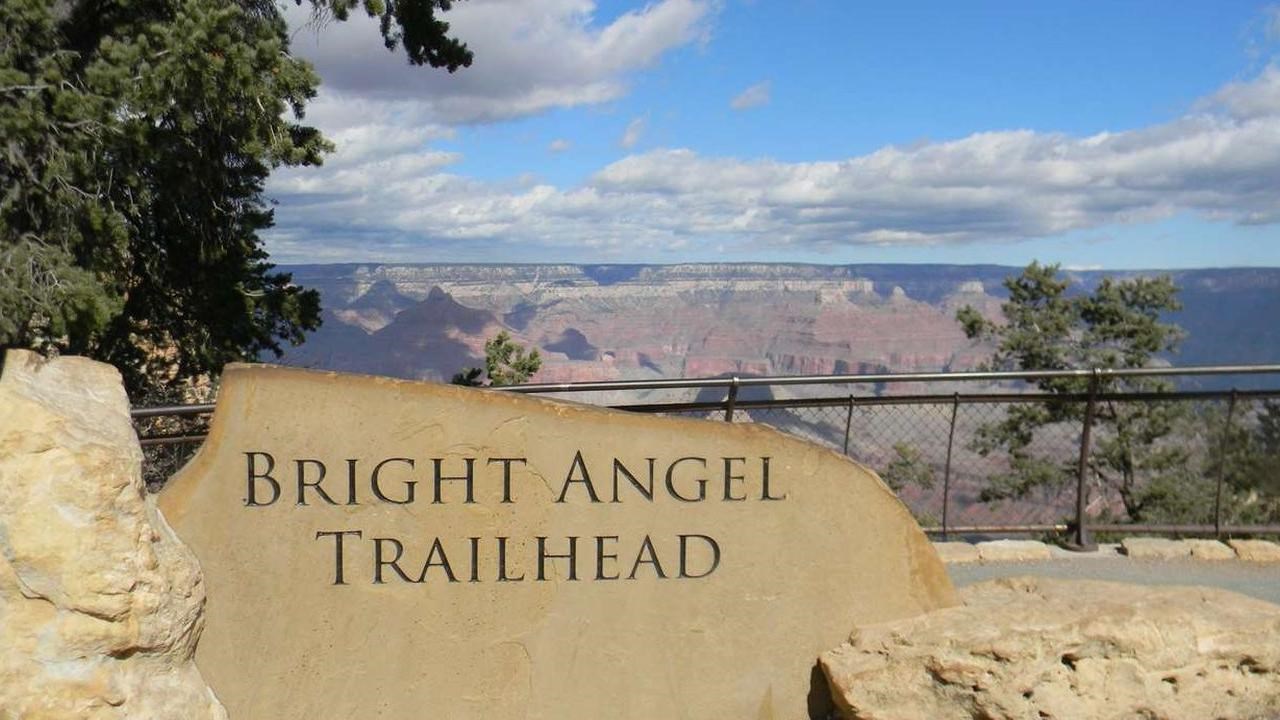 Location:
Grand Canyon Village
Benches/Seating, Bicycle - Rack, Historical/Interpretive Information/Exhibits, Information, Information Kiosk/Bulletin Board, Parking - Auto, Restroom, Restroom - Accessible, Toilet - Flush, Trailhead, Trash/Litter Receptacles, Water - Bottle-Filling Station, Water - Drinking/Potable
The Bright Angel Trailhead is located just west of Bright Angel Lodge, Lookout Studio, and Kolb Studio. At 6,840 feet (2,085 m), it provides access for hikers and mules to many Inner Canyon destinations.

Parking is available next to the trailhead, but is very limited and often fills in the early morning. Other options include parking at the Backcountry Information Center (Lot D) and walking 5–10 minutes along the sidewalk past Maswik Lodge to the trailhead, or parking at the Grand Canyon Visitor Center and taking the free Village Route (Blue) shuttle bus, a 20-minute one-way trip.

Before heading down into the canyon, consult the signs at the trailhead for trip planning and trail information, hit the restrooms (it's a mile and half until the next one!), and be sure to fill up your water bottles and/or bladders. There are seasonal water stops along the trail during late spring, summer, and early fall when overnight low temperatures are above freezing, but the water pipeline is prone to breakages and water may not be available.
Last updated: May 10, 2021