South Rim Desert View - Ranger Programs

Park Ranger Programs: Desert View

Learn more about Desert View --- Jump to our current schedule of Sunset Ranger Talks

All outdoor programs are subject to cancellation due to inclement weather or when lightning danger is present.
Note: Children must be accompanied by an adult on all programs. All programs are free of charge.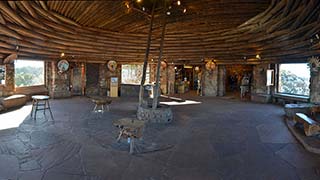 Desert View Watchtower
Modeled after ancient ancestral Puebloans watchtowers found in the Four Corners region, the Desert View Watchtower features murals by Hopi artist Frank Kabotie.
Between August 28 - September 30, 2017, the lower 2 floors of the Watchtower will be open (the Kiva Room and the Hopi Room) however, the upper 3 floors of the tower will be closed for mural conservation work.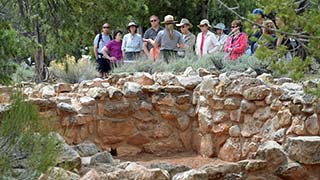 Tusayan Ruins Tour
(Meets at Tusayan Museum) 20 minutes -
11:00 am, 2:00 pm
Daily
Tusayan Ruin is the remains of an 800 year old Ancestral Puebloan village and is located 3 miles (5 km) west of Desert View.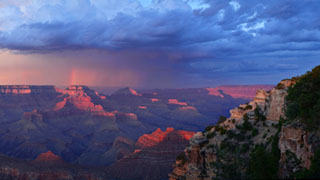 Sunset Talk
Desert View Sunset Talks have ended for the 2017 season, and will resume in 2018.


Learn More About Desert View and Tusayan Ruins & Museum
Last updated: September 7, 2017