Desert View - Ranger Programs & Cultural Demonstrations

All outdoor programs are subject to cancellation due to inclement weather or when
lightning danger
is present.
Note:
Children must be accompanied by an adult on all programs.
All programs are free of charge.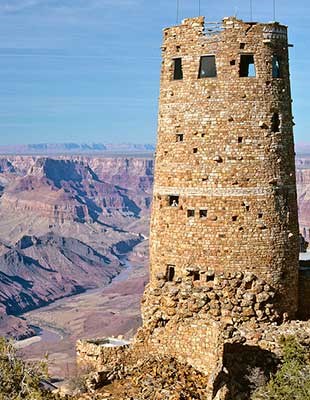 Desert View Cultural Demonstrator Series
Desert View Watchtower: 9 am – 4 pm

---
More about
Visiting Desert View
Tuesday, Wednesday, and Thursday, September 25, through September 27, 2018
Alberta Selina -
Hopi Basket Weaver
Weaver Selina -
Hopi Silversmith
Saturday, and Sunday, September 29, and September 30, 2018
Iva Honyestewa -
Hopi Basket Weaver
Hopi Carver -
Edward Honyestewa
-
Desert View Watchtower, where the cultural demonstrations are held, is located 25 miles (41 km) east of Grand Canyon Village on Highway 64/Desert View Drive.

NOTE: From September 17, thru October 20, 2018, conservators will be working on the Watchtower's murals.

For the duration of this work, the upper two floors (floors 4 and 5) will be closed to visitation. During the first couple of days, while they construct their scaffolding and platforms, floors 2 and 3 will also be closed for visitor safety.
In addition to working to preserve the art in the building, they will be conducting further tests on the building exterior on September 19, 20, and 21, to better understand how and where water is infiltrating the walls. This will include the use of something called "Storm in a Box" which will be attached to the exterior. During this time, the observation deck above the Kiva Room will be closed.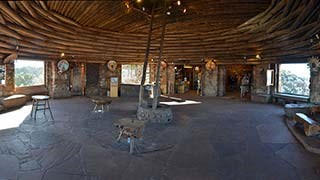 Visit Desert View Watchtower
The Watchtower is the official visitor contact station at Desert View.
Upper levels of the watchtower will be closed for conservation work through October 15, 2018 - after that date, you can Climb 85 steps for a 360° view from observation deck 70 ft (21 m) above.
Desert View Watchtower Talk: Daily through November 30, 2018. Talk meets in front of the Watchtower at 10 pm. 30 minute park ranger program. Free.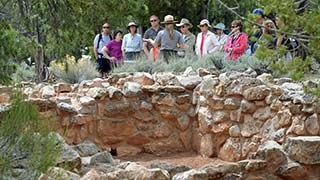 Ranger-led Tusayan Ruins Tour
Tour meets at the Tusayan Museum daily at 11 am and 1:30 pm.
Also, a self-guided tour booklet is available at the ruin.
Explore an 800-year-old ancestral Puebloan site on this free 20-minute park ranger program. Learn about the people who called this place home long ago. Tusayan Ruin and Museum is located 3 miles (5 km) west of Desert View.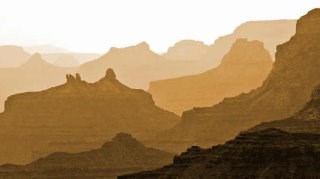 Sunset Talk
Sunset talks ended for the season on September 15, 2018

Next summer, enjoy a park ranger program with a beautiful sunset backdrop. Dress warmly for this outdoor event on wooden benches.


Last updated: September 17, 2018