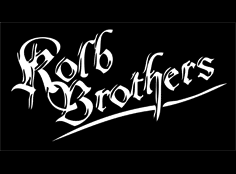 The Amazing Kolb Brothers
A Grand Life at the Grand Canyon Exhibit
At first glance, Kolb Studio appears to be an old house perched on the rim of the canyon.
However, if you step inside, or see it from Bright Angel Trail on your hike out of the canyon, you get the sense it is much more than that.
This is the Victorian home of the Kolb Brothers who created a lasting legacy of adventure, exploration, family love, and amazing Grand Canyon photography that will last as long as the Canyon itself.
See Unusual Antique Cameras

Watch Their Movie That Played Continuously

for 61 Years
This exhibit is presented by the Grand Canyon Association, Cline Library and Grand Canyon National Park. Additional funding is provided by the Babbitt Foundation, Pink Jeep Tours, Las Vegas and Sedona and Ms. Penny Schultz.