Current Bison Research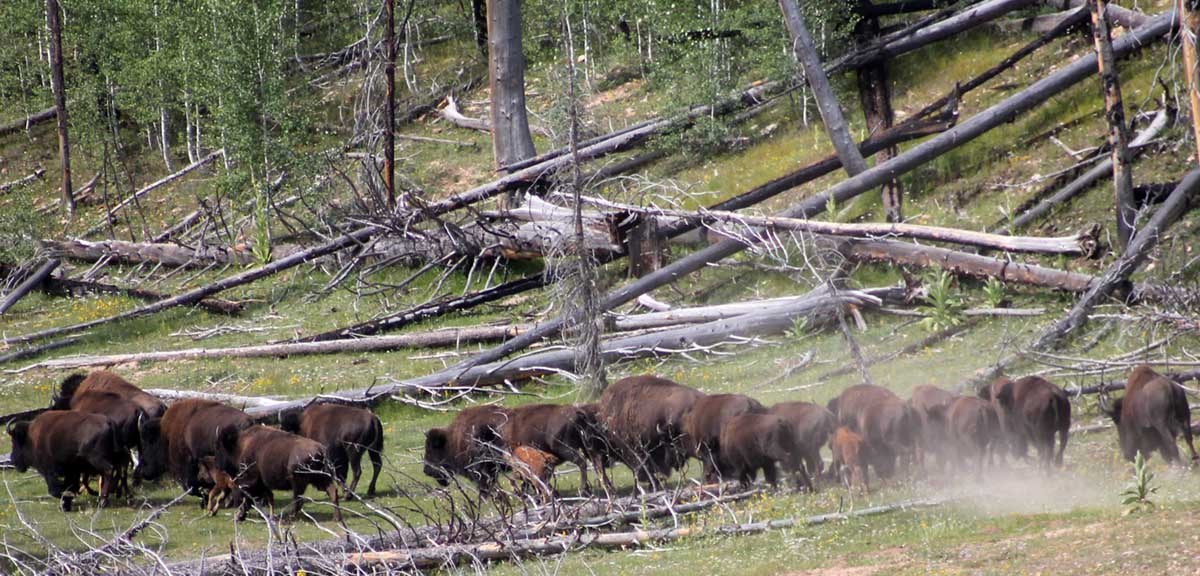 This page was updated on July 27, 2018
Visit the webpages at the bottom of this page for updated information.
In the next three to five years, the National Park Service will reduce the size of the House Rock bison herd on the Kaibab Plateau through capture and relocation, and lethal culling. The Environmental Assessment, Finding of No Significant Impact and other documents can be found on the NPS Planning Environment and Public Comment (PEPC) website.

Operational details of herd reduction are being worked out and more information, including volunteer opportunities, will be announced at a later date through a news release. the information will also be available on our bison hotline 928-638-7900, on the park web site www.nps.gov/grca - or email your questions to: e-mail us.
Related information:
Last updated: March 6, 2023