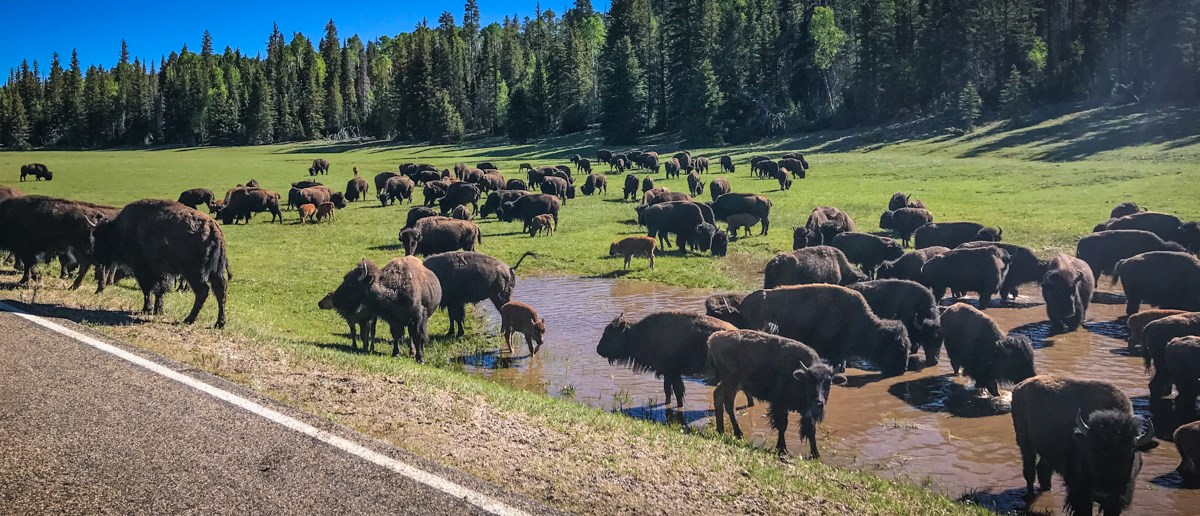 Bison History
In the 1500s, bison roamed throughout North America at a total estimated population size of 30-60 million.
Nearing extinction after the arrival of settlers, the estimated US bison population in the late 1800's was approximately 400 individuals.
Current estimates of wild and privately owned bison herds in the United States stands at 500,000 individuals.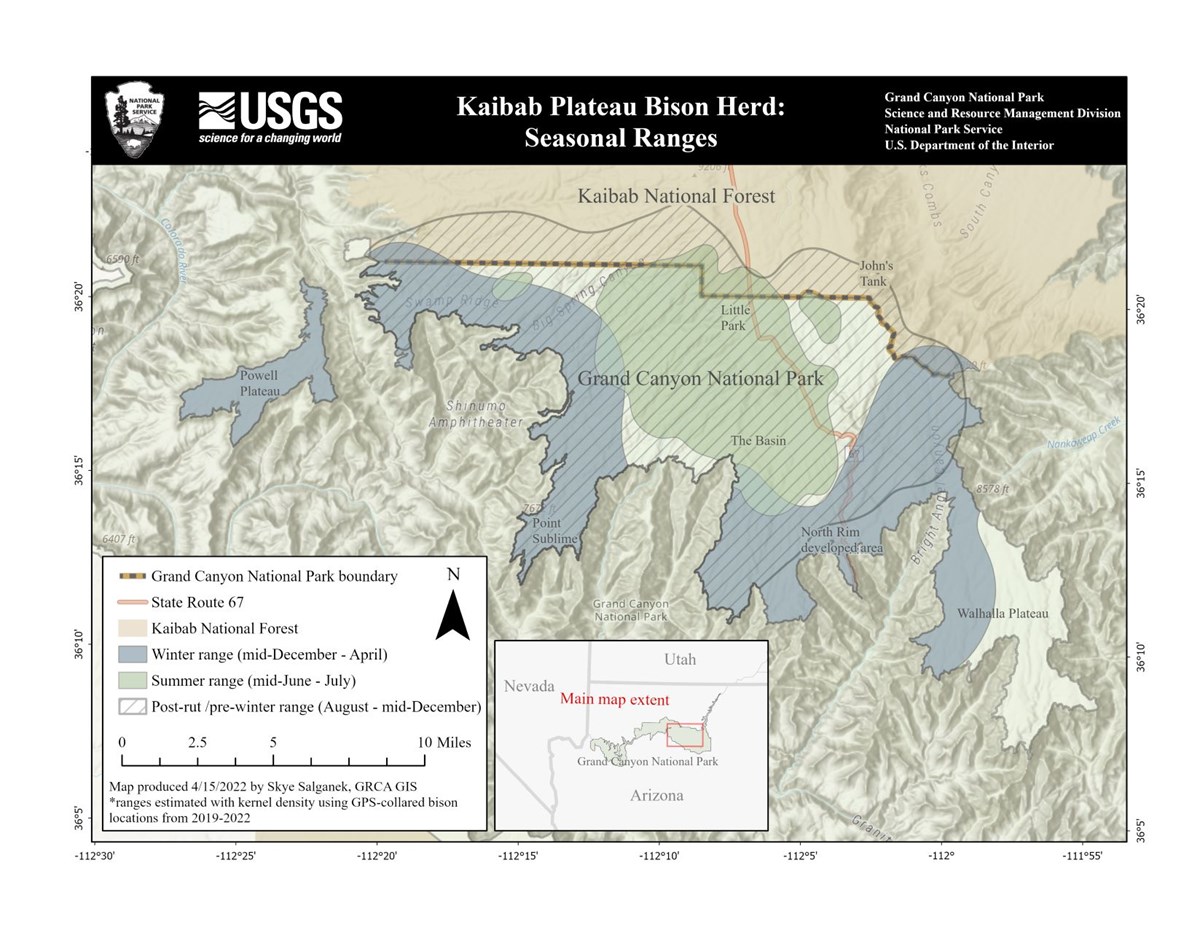 How did bison arrive at Grand Canyon National park?
In the early 1900's, Charles "Buffalo" Jones introduced a herd of bison to the Greater Grand Canyon region, on the Kaibab Plateau near present day Grand Canyon National Park, as a ranching experiment to crossbreed bison and cattle. That commercial endeavor failed and eventually the bison drifted down to the south end of House Rock Valley and continued to grow in number.
In 1927 the herd was sold to the Arizona Game and Fish Department and continued to reside in House Rock Valley. This land was later designated as the House Rock Valley Wildlife Area under the management of U.S. Forest Service. The Arizona Game and Fish Department was then responsible for managing the bison population at House Rock Wildlife Area through roundups and controlled hunting.
In the late 1990's, with a combination of a changed bison hunting structure at House Rock Wildlife Area and fires in the area between the Wildlife Area and Grand Canyon National Park, some of the bison from the House Rock herd began migrating higher up on the Kaibab Plateau and into Grand Canyon National Park.
For some time, the bison herd wandered between the House Rock Wildlife Area and Grand Canyon National Park, returning to the Wildlife Area in the summers to calve and mate. However, currently bison have not returned to House Rock Wildlife Area since 2009 and due to ongoing bison hunts on the U.S. Forest Service land immediately adjacent to the Park, the majority stay inside the boundaries of Grand Canyon National Park year round, effecting ecological and cultural resources.
As the state of Arizona has introduced a new herd at House Rock Valley which is physcially separate from the herd in Grand Canyon, the latter is now referred to as the Kaibab Plateau Bison herd.
The bison have adapted to the diverse habitats of the North Rim, utilizing sparse water sources, grazing through open meadows, roaming dense forests, and exploring rocky cliffs of the canyon's rim.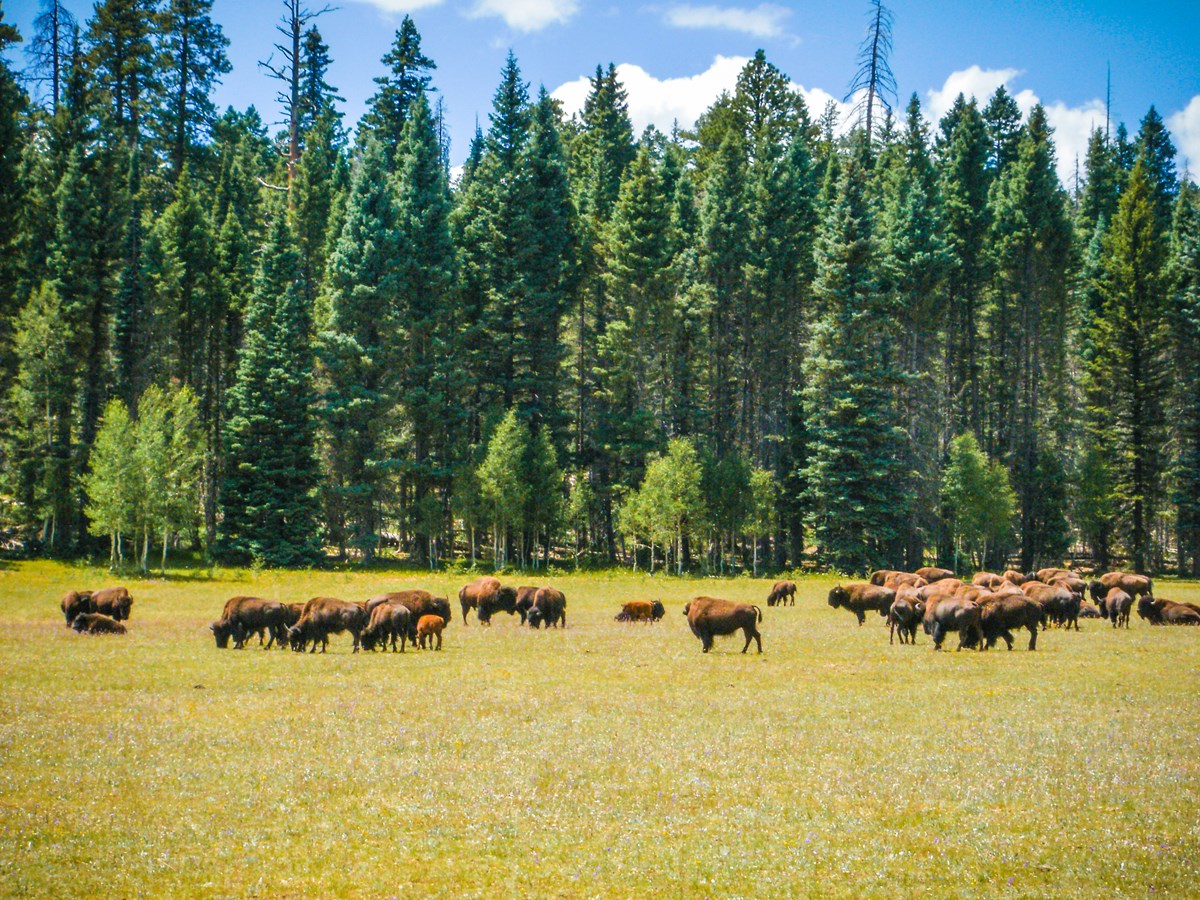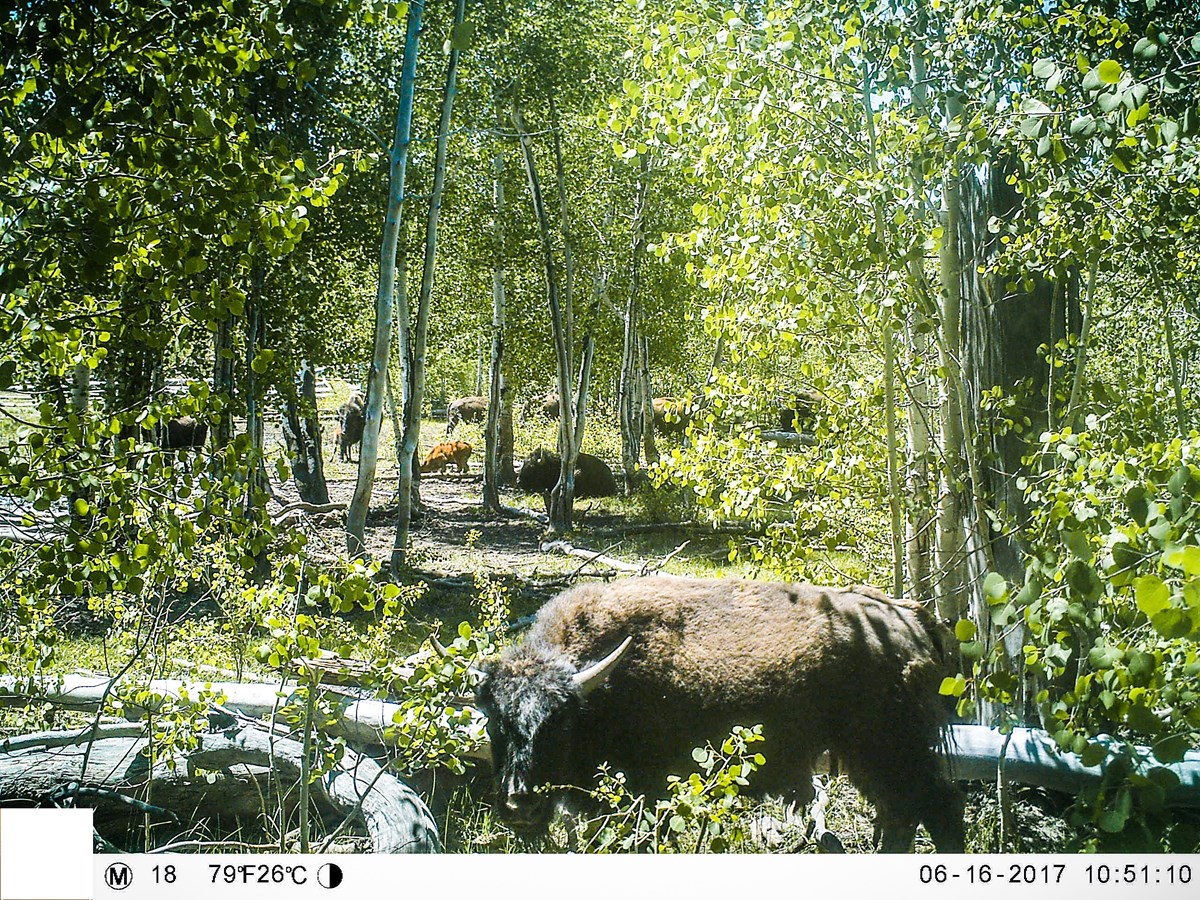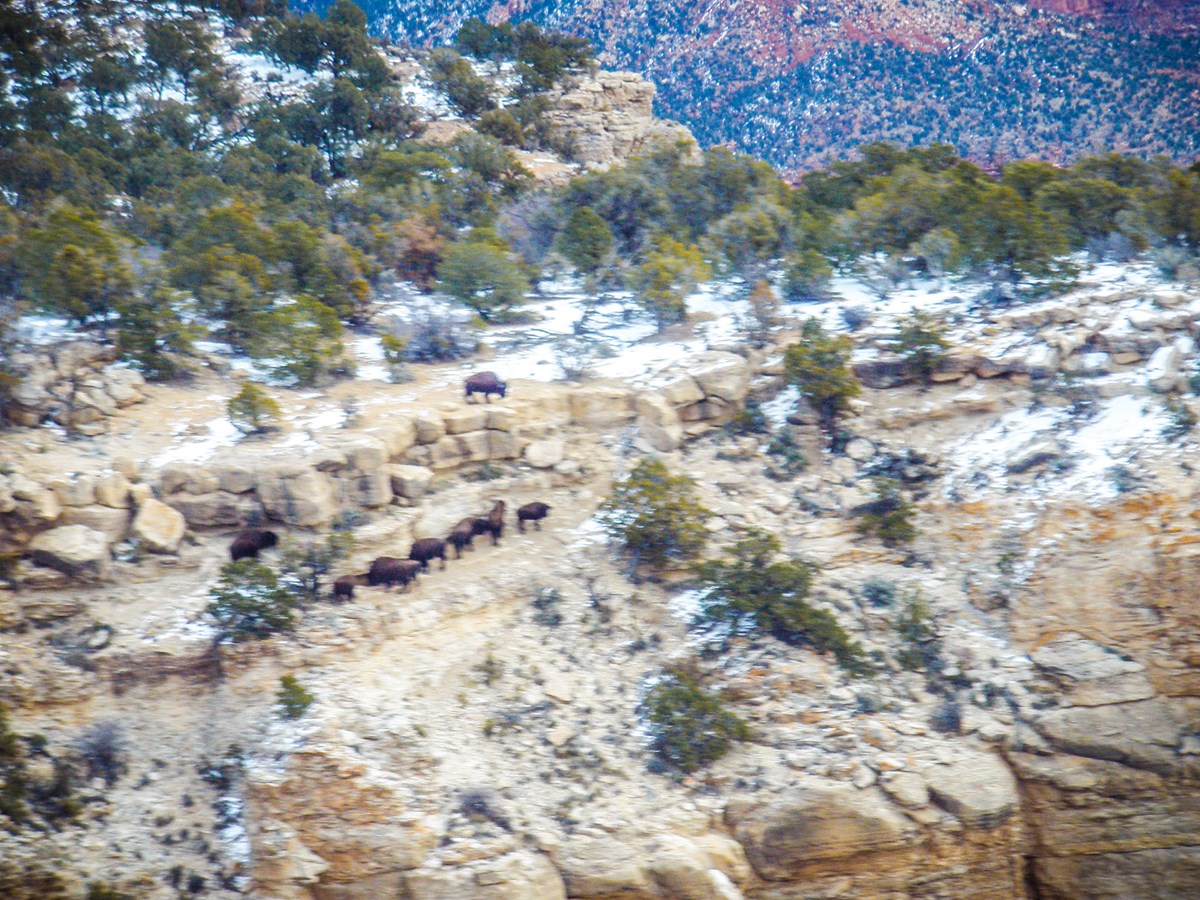 Prepared by Desiree Espericueta, Wildlife Technician, Grand Canyon National Park (February 2018). Updated December 2021.