Outdoor Activities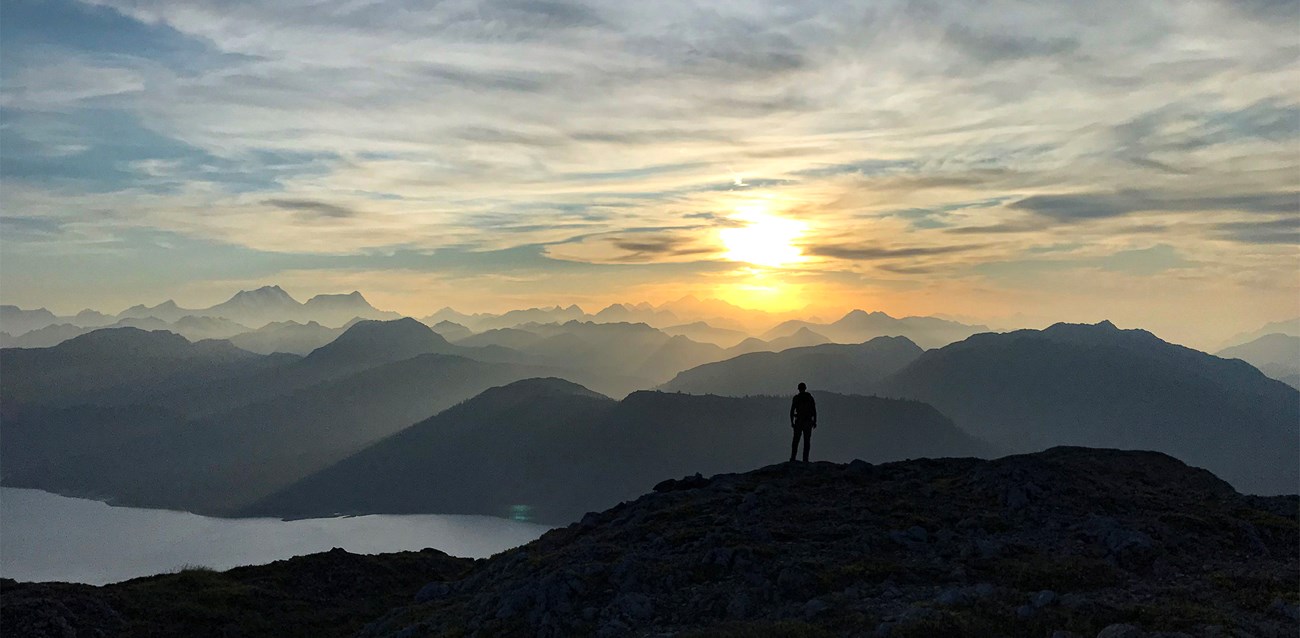 Wilderness Adventures
To the lover of wilderness, Alaska is one of the most wonderful countries in the world. --John Muir
The vast majority of Glacier Bay National Park and Preserve has neither roads nor trails. It is possible for wilderness lovers to spend days in the park's more remote places seeing no people, nor even signs of people. Visitors can imagine they are the first people to set foot in some of the park's pristine places. Indeed, in some places they well could be.
In this remote setting outside assistance may be many hours or days away so wilderness adventurers need to be completely self-sufficient and able to cope with any mishaps by themselves. The isolation, terrain, weather, and wildlife may make exploration daunting but a range of opportunities exists so that almost anyone can adventure into the wilderness under their own power. Those with the will to do so are often rewarded far beyond their expectations.
Guided trips make it possible for almost anyone to experience Glacier Bay's wilderness on its own terms. Outfitters supply all equipment and food, handle logistics and meal preparation, and keep the group relatively safe while sharing local knowledge.
Sea Kayaking is the easiest and most popular way to travel into Glacier Bay's wilderness under your own power. Kayaks can be brought to the park by ferry, rented locally, or provided on guided trips. Local rental companies provide instruction and do not require previous kayaking experience. Kayaks have space for plenty of gear and supplies for traveling along Glacier Bay's hundreds of miles of wilderness coastline.
Backpacking is much more strenuous than paddling because of the absence of trails, the mountainous terrain, the vegetative obstacles, and the need to carry all your equipment and supplies on your back. But in alpine meadows, remote river valleys, and pristine rain forest the park's wildest rewards await those with the necessary stamina and experience for navigating the trackless wilds.
Rafting the Tatshenshini and Alsek rivers from Canada to Dry Bay in Glacier Bay National Preserve is a world-class float trip on glacial rivers slicing through one of the world's highest coastal mountain ranges. Whether you bring your own raft, rent from an outfitter, or join a guided trip, you can bring along many of the comforts that kayakers and backpackers must leave behind.
Mountaineering in the Fairweather Range is reserved for the most intrepid explorers. The coastal climate and long approaches make these mountains among the least climbed for their elevation.
See Also:
For more information on these activities, contact park headquarters in Gustavus (907) 697-2230 or email us.


Last updated: January 27, 2021