Plan Your Visit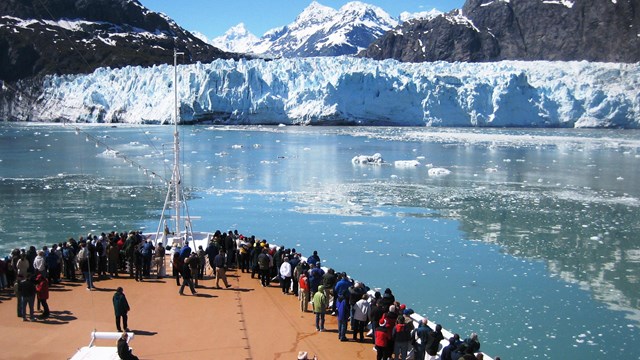 Visiting on a Cruise Ship?
The spectacular scenery and wildlife of Glacier Bay make it a highlight of any Alaska cruise. Learn how to get the most out of your day.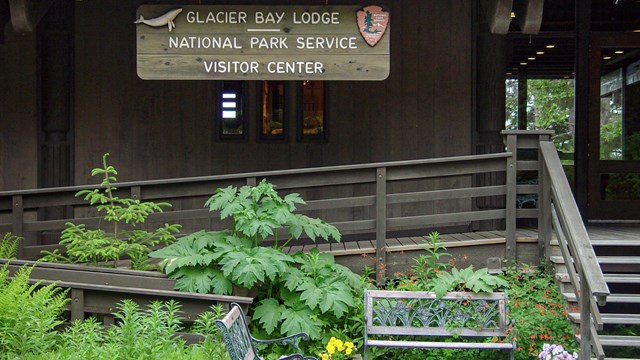 Glacier Bay Lodge & Visitor Center
Rest and recharge at the historic Glacier Bay Lodge, or stop by the visitor center to learn all there is to know about the park!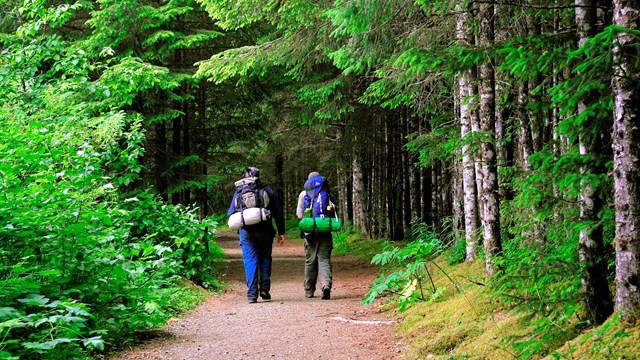 Hike Bartlett Cove!
Explore the shore and developed trails near the park's headquarters in Bartlett Cove.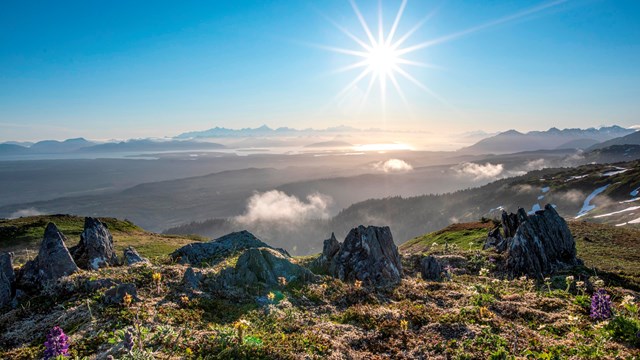 Explore the Wilds of Glacier Bay
2.7 million acres of designated wilderness await you! Learn about wilderness exploration activities here.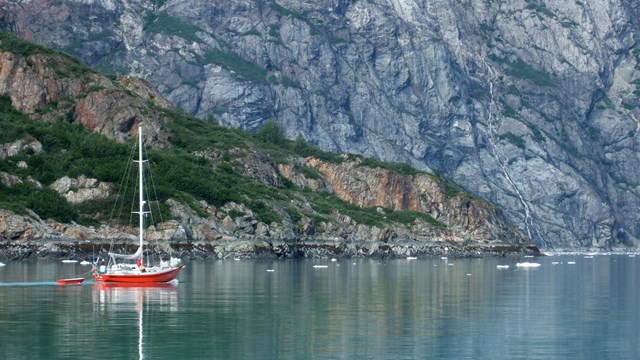 Boating in Glacier Bay
Glacier Bay is a fabulous place to explore by boat. Whether you're a private boater or thinking about a cruise, explore options here.
Are you dreaming of a Glacier Bay adventure?
We want to help you plan your visit!
Get ready for puffins, bears, whales, and eagles. Forests and fjords. Glaciers and salmon streams. Tourboats and ancient Tlingit homeland. Glacier Bay offers countless opportunities for discovery and we hope you will have fun, make lifelong memories, and develop a deep connection to this special place.
Where to begin? This "Plan Your Visit" section has all kinds of helpful tips about things to do, places to go, and eating and sleeping. Dig deeper for information about accessibility, directions, operating hours and seasons, permits and reservations, and brochures. If you are planning a visit on a vessel (cruise ship, tour vessel, charter, or your own private boat), the perfect place to start is with Glacier Bay by Boat. Visiting with kids? Check out our kids and youth section for information on Junior Ranger programs and more!

For information about the wide variety of commercial operators that provide everything from lodging to kayak rentals, check out our Goods and Services page.

For additional information, download the Fairweather Visitor's Guide or official Park Map.
Visit the official online store for books, maps, and guides to the park. Operated by the nonprofit Alaska Geographic, store proceeds directly benefit Glacier Bay National Park.


Last updated: May 18, 2021