Cell and WiFi Connectivity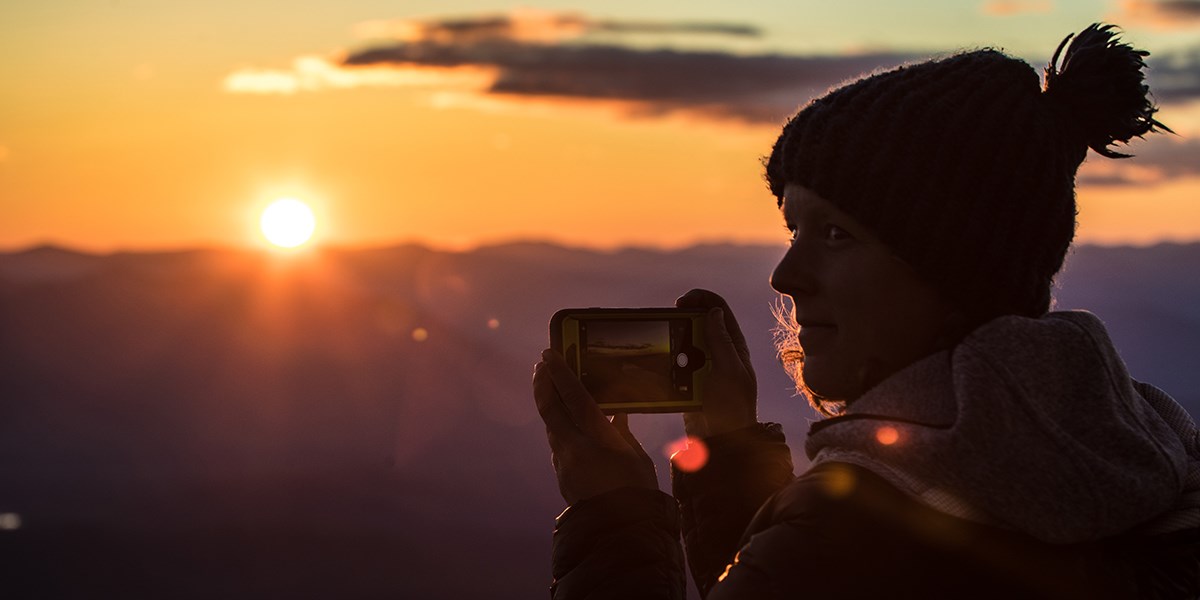 Glacier National Park is a remote place filled with pristine forests and rugged mountains. Visitors to Glacier will find that cell phone and internet connectivity is very limited. Enjoy the respite.
This lack of on-the-go communication makes planning ahead imperative. Consider logging a Day Trip Plan before hitting the hiking trails. And don't make your mom worry. Explain to friends/family members that you may be abnormally out of touch during your stay in Glacier.
Check the Glacier National Park Lodges website for a summary of services available to in-park lodge guests.

Cell Service
Most visitors will find cell reception in West Glacier up to Apgar Village. There is limited coverage in St. Mary. Reception greatly diminishes as you move away from these locations when venturing further into the park. Visitors should not expect any reception in Many Glacier, Two Medicine, Logan Pass, the North Fork, Goat Haunt, or anywhere within Glacier's backcountry. Even along U.S. Hwy 2 on the southern edge of the park, there is no cell reception.
WiFi
There is little WiFi connectivity in Glacier National Park. Public WiFi is available at Apgar Visitor Center and St. Mary Visitor Center. Consider downloading any apps, music, or podcasts before entering the park. For those needing a reprieve from the digital age, our visitor centers have bookstores for your analog pleasure.
Last updated: December 2, 2021