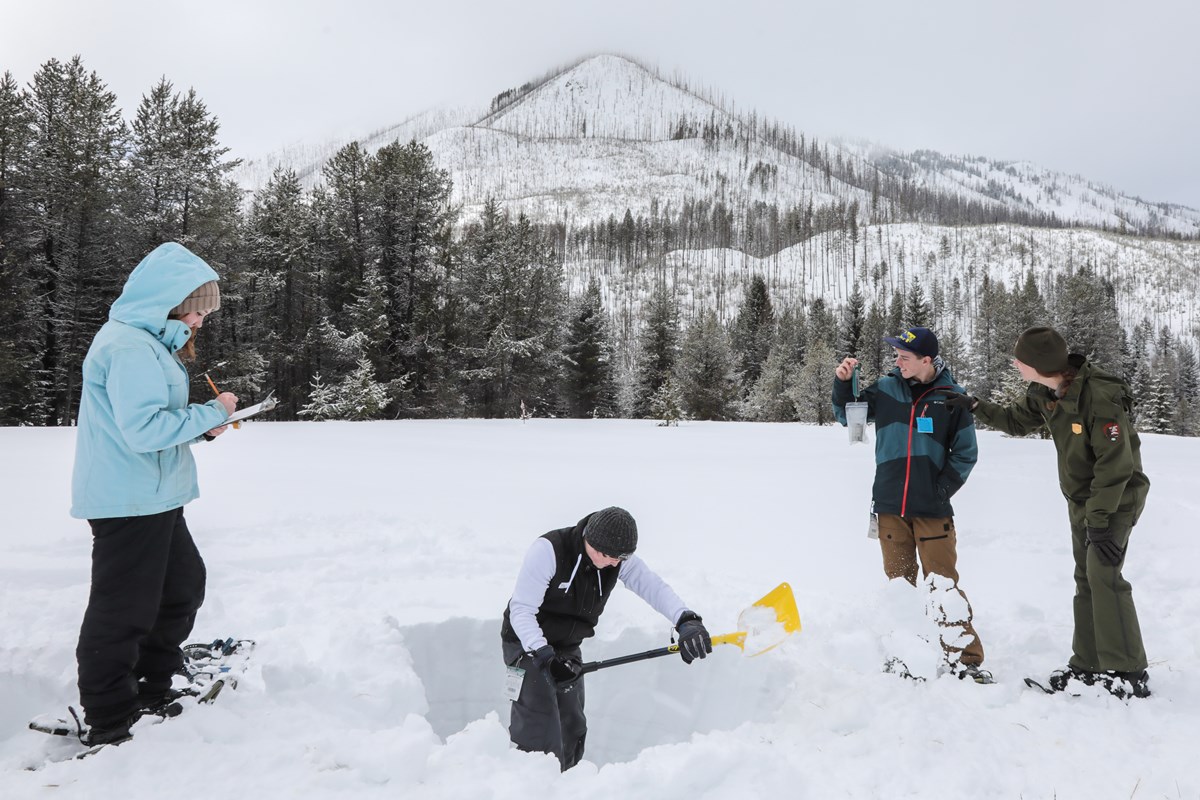 Students will snowshoe the Beaver Pond Trail in St. Mary or an extended off-trail route from the Oxbow Trail. Throughout the day, they will use a worksheet to collect and record data for wildlife/insect signs, snow density and snow crystal shapes, and record weather observation readings. Winter ecology programs on both west and east sides of the park include snowshoe hikes. The park provides all the snowshoes for students and chaperones free of charge.
Grade: 6-12
Locations: St. Mary or off trail in Apgar
Duration: 5 hours, view our Winter Ecology Field Trip Schedule to see a basic outline for the day
Group Size: 30 students total, 2 groups of 15 students
Skills: Observe, communicate, identify, classify, collect & analyze data
Vocabulary: Preserve, protect, sun, heat, earth, seasons, water cycle, migrate, hibernate, resist, insulation, predator, prey, camouflage, snowpack
State Standards:
Montana Content and Performance Standards
MT.SCI.K-12.1 Students, through the inquiry process, demonstrate the ability to design, conduct, evaluate, and communicate results and reasonable conclusions of scientific investigations.
MT.SCI.K-12.3 Students, through the inquiry process, demonstrate knowledge of characteristics, structures and function of living things, the process and diversity of life, and how living organisms interact with each other and their environment.