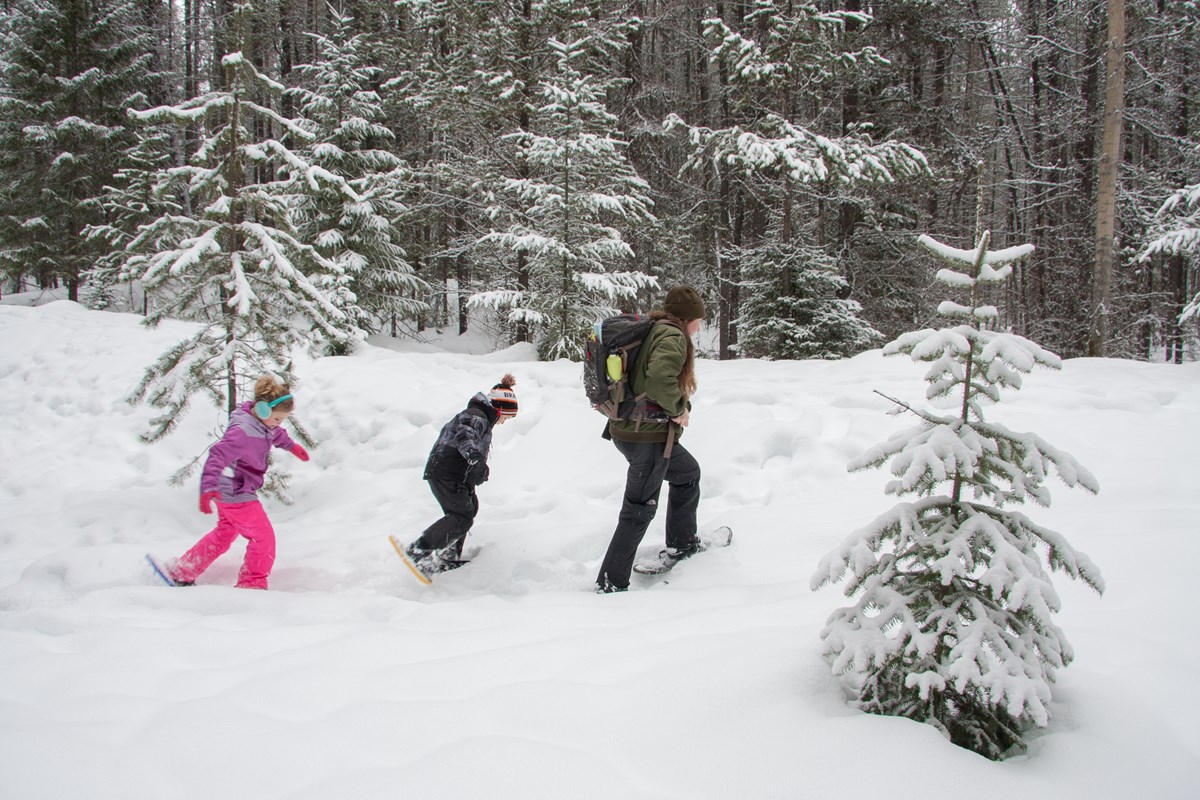 Winter in Glacier National Park a special time of year when animals must make changes just like humans.
Students will conduct a simple snow experiment, create a group model showing the influence of the sun on the earth and why we have seasons, view a puppet show of how animals in Glacier survive winter, and take a short snowshoe hike to a beaver lodge with stops to investigate animal signs and snow characteristics. The park provides all the snowshoes for students and chaperones free of charge.
Grades: 1–2
Locations: Apgar Village and St. Mary
Duration: 4.5 hours, view our Winter Ecology Field Trip Schedule to see a basic outline for the day
Group Size: 46 students, 2 groups of 23 students
Skills: Observe, compare and contrast, identify, classify
National and State Standards:
Montana State Science Standard:
MT. SCI. 1st Grade 1.6.1. Discuss seasonal changes related to lifestyle
Next Generation Science Standard:
1.LS.1 Use materials to design a solution to human problems by mimicking how plants and/or animals use their external parts to help them survive, grow and meet their needs.